Describing Pictures for Kids! (No feedback)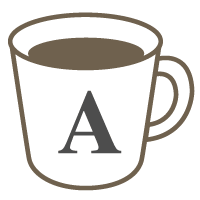 English

For Children
Primary Schoolers

Vocabulary
Learn with colourful and fun photos!
*I do not provide feedback for this lesson (including trials); students who would like feedback should purchase it separately.*

This is a kid-friendly version of my class "Learn English Through Describing Pictures". We will use colourful and cute pictures (along with the occasional real life photo) to help your child improve their descriptive vocabulary.

Rather than focusing on lengthy descriptions like my "Learn English Through Describing Pictures lesson", in this lesson we will focus more on:

- Identifying nouns (ie. doctor, table, chair, mother, baby, bed)
- Identifying verbs (ie. eating, talking, smiling, drinking, walking, standing)
- Identifying comparatives and superlatives (ie. taller, shorter, older, biggest, smallest, youngest)
- Identifying prepositions (ie. in, on, behind, between, at)
- Putting everything together to make short sentences!

*I will post the photos on the whiteboard and make notes beside it during the lesson. This lesson is most suitable for children who are able to read.*

I have prepared over 50 pictures. Some sample pictures include:

- Playing in the playground
- Eating with the family
- Walking in the park
- Taking out a book at the library
- Sports (basketball, baseball, tennis)
- Classroom
- Space
- Shopping
- And more!

Material:
Original Material
Lessons offered by this tutor
Feedback from students
予想通りの楽しいレッスンだったようです。恥ずかしがりの息子がたくさん話していて驚きました!途中から親が席を外してしまい申し訳ありませんでした。またお願いしたいです!

いつも淡々とオンラインをしている8歳の子どもですが、切った後に初めて「この先生とまたやりたい!」と言ったので驚きました。優しくて楽しかったそうです。ぜひまた継続してお願いしたいと思います。ありがとうございました。

8歳と11歳の子供がいてアメリカに駐在中です。渡米して9カ月、子供たちは学校の先生の言っていることは理解できるようになりましたが、現地校が夏休みに入ってしまい英語から離れてしまうため、英語を忘れないようにと子供たちに受講させました。先生はとても優しくて、子供にたくさん話しかけて言葉を引き出してくださるので、受講してとても良かったです。 アメリカにいて聞き取りは出来るようになっても、話す方は上達に時間がかかります。特に、ミドルスクール以上になると学校の先生と話すことが小学校より少ないので、1対1で話すレッスンは必要だと思いました。8歳と11歳ではレッスンの内容を変えて対応してくれたのが良かったです。またぜひお願いしようと思っています。

娘は「楽しかった!」と言っていました。また、どうぞよろしくお願い致します。

9歳の息子が受講しました。普段ネイティブの方と話す機会が全くない為、質問されたことに答えるのが精一杯の様子でしたが「英語を話した!」と言う満足感が得られたようです。息子独自のペースだった為、回答に1分などとにかく時間がかかり、遠くから見守っている私でさえジリジリしていましたが、Rhys先生は忍耐強く回答を待ち、優しく対応をしてくださいました。急かされないで自分で考えながら回答が出来たことで「楽しい」と思えたようです。勉強ではなく英会話を通じて楽しい時間を持たせてあげたいと思っていたので、私にも満足感が高いレッスン内容でした。ありがとうございました!