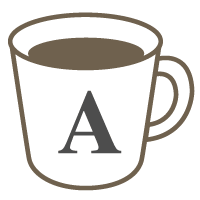 English

Good for beginners

Test Prep
IELTS

Speaking
Premium service with a former IELTS examiner to quickly increase your IELTS Speaking score.
This is a premium tutoring service that will guide you to getting a score of between 6.0 to 8.0 in the IELTS Speaking test quickly. I have helped hundreds of students in Japan get their goal score using my own original lesson materials and careful, clear guidance in both Japanese and English.

If you don't want to mess around and want the fastest way to get your IELTS speaking goal score then choose this lesson and let's get started. :)

First Lesson Contents:



Mock speaking test (potential score)


Feedback on your weak points


Advice on how to improve your weak points quickly


Essential 'insider' tips to getting a high score in the speaking test


*I will give you homework to improve your speaking before the next lesson.
Lessons offered by this tutor
Feedback from students
I think Kevin's lessons lead you to your goal if you follow his instructions.. Before his lessons, my score was 5.5. It was a couple of his lessons that made my score reached 6.5. I strongly recommend taking his lessons because it is the most effective way to learn from an expert for such a difficult English test, IELTS. 内容の濃い授業でした。やはりアイエルツ のようなテストでは専門家の指導を受けることは ゴールに一番の近道だと痛感しました。

Very fruitful lesson. Kevin provided me many clues on how to study by myself, as well as helpful comments on what I should work on. Very satisfied.

私が出会った中で最も素晴らしいIELTS講師です。海外経験ゼロの純ジャパの私のスコアを6.0から7.0に半年間で上げてくださいました。特にwriting、speakingについては根本的なところから教えてくださり、先生とのレッスンのおかげで、自分なりのテンプレートができ、本番でどんな質問が来ても落ち着いて対応できるようになりました。7.0取得後、アメリカの大学へ留学したのですが、その際のパーソナルステートメントも納得するまで何度も添削してくださいました。また、留学先でも先生から教えていただいたことはとても役立ちました。長年のアメリカ留学の夢が叶ったこと、IELTSの勉強を通して英語に自信が持てるようになったことは本当にKevin先生のおかげだと思っています。ありがとうございました。

以前、著名なIELTSのスクールに通っていましたが、意外にもスピーキング6.0をクリアできず、overallを下げているため受講させていただきました。初回のレッスンで、発音とgrammar(単語の相性)に問題があることをズバリ御指摘いただき、課題のこなし方、練習方法についても的確な指導をいただくことができ60分とは思えないほど充実した講義を提供してくださいました。特に、発音とgrammar は誤りがあっても日本人英語に慣れている方だと、何となく通じるため独学や大人数では気付きにくいと思います。スカイプ英会話で毎日練習しているのに、なぜかスコアが上がらない方や大手のスクールで伸び悩んでいる方にも是非お勧めします!

I really appreciate all of his advices. He assessed my level in total and in each element from the point of an examiner's view. He did not only point out my weaknesses but also give solutions, so that you can focus on improving your weak sides. Also, the most important thing is he motivates me to study for the next IELTS test!