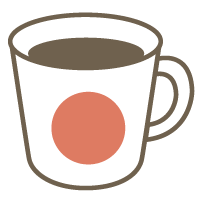 Japanese

Test Prep

Grammar
Let's study Japanese for JLPT N2!
This is a lesson for those who want to get JLPT N2.
We can use "TRY! N2" "日本語総まとめ"or any other textbooks. I have a lot of materials, so before our lesson whould you let me know what textbook you have and what section you want to study?
But if you don't have any textbook, don't worry! I prepare some files for you. I can also prepare a lot of extra files for enough practice.
I always discuss how to study with students. Please tell me your problem. I'll do my best to help you.
JLPT is difficult, but very good exam. It makes your Japanese skill improve much better.
Let's study Japanese!
Lessons offered by this tutor
Feedback from students
老師很開朗,也很仔細聽我說,教我考試的內容~ 教材也很豐富~謝謝老師!

本当に楽しかったです。私の勉強方法苦手だから、あや先生がいい勉強方法に教えてくれた。勉強苦手人か、勉強諦めたいの人か、是非この先生のレッソンしてください!

今回の授業は有難うございました。 すごく緊張してしまいしましたが先生は私にいつもにやにやしていました 全部の緊張感がなくなりましたがちょっと、リラックスしましたヽ(●´∀`●)ノ

先生はとても優しくてプロです。ありがとうございます。