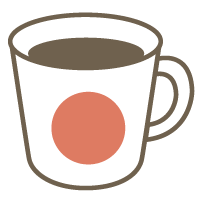 Japanese

Test Prep

Grammar
JLPT N4をうけるためのレッスンです。
This is a lesson for those who want to get JLPT N5.
We can use "Genki" "Minna no Nihongo" "TRY! N5" or any other textbooks. I have a lot of materials, so before our lesson whould you let me know what textbook you have and what section you want to study.
But if you don't have any textbook, don't worry! I prepare some files for you. I can also prepare a lot of extra files for enough practice.
I always discuss how to study with students. Please tell me your problem. I'll do my best to help you.
JLPT is difficult, but very good exam. It makes your Japanese skill improve much better.
Let's study Japanese!
Lessons offered by this tutor
Feedback from students
今晩のレッスンは面白いですね。Aya先生は細心です、日本語を話すとき先生は私の口調を直します。漢字の使うとき、先生はいつも私のためにひらがなに注釈を付けます。 今日の練習はとても充実していました。

Aya先生は親切ですね。今日のレッスンは例文と練習を習いました。私たちがいつもこのように勉強すれば、私は自分が上達すると確信しています。

Aya sensei was very fun to talk to. I felt very comfortable during the class even though it was my first class with Aya sensei and I haven't read the textbook prior to the class. However, I do recommend students to study the material in advanced (if you have any) and prepare some questions so the pace of the class will move faster. It was a fun class overall.

Mumusuke was incredibly patient as I got the hang of things for my very first lesson of any sort, and was happy to help with materials. The experience really helped me narrow in on the areas where I need to be working.