Textbook English for Beginners (No feedback)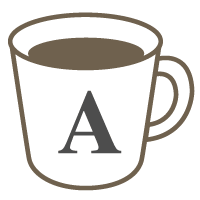 English

Good for beginners

For Children
Primary Schoolers

Textbook-Centric
Learn from an enjoyable textbook and get a strong English foundation!
*I do not provide feedback for this lesson (including trials); students who would like feedback should purchase it separately.*

Let's learn English together with the popular textbook published by Cambridge: Interchange Fourth Edition!

This textbook systematically touches on all major areas of English study: speaking, listening, pronunciation, reading, and writing.

This lesson has 3 levels:


Intro (TOEIC 120+) - Content includes: possessive adjectives, contractions, articles, prepositions of place, "to be", possessives, time expressions, simple present tense, countable and uncountable nouns, wh-questions, future tense, simple past.





Level 1 (TOEIC 225+) - Content includes: wh-questions and statements, demonstratives, present continuous, adverbs of frequency, simple past, quantifiers, comparative and superlative forms, modal verbs, present perfect, verb + infinitive.




Level 2 (TOEIC 400+) - Content includes: Expressions of quantity with countable and uncountable nouns, comparisons with adjectives, two-part verbs, infinitives, gerunds, relative clauses of time, passive, past continuous, permission, obligation, prohibition.


Samples are available here: https://drive.google.com/folderview?id=0B3Yry_SfibGQfk9Lc2tmcnFqV09EQjg3OEFveFc2cm5TMldkMXlHWi1ETk9KZlBKam96cnM&usp=sharing

After completing the sample, please purchase the book for yourself. (Interchange Fourth Edition Student's Edition Intro/Level 1/Level 2)


Material:
Textbook (Interchange Fourth Edition (Intro, 1, 2))
Lessons offered by this tutor
Feedback from students
我很喜歡老師上課的方式,老師的英文很容易理解,學到很多東西,謝謝老師。

しばらく間が空いてしまってイマイチ調子が上がらない中でのレッスンでしたが、リース先生が丁寧に進めてくれました。 このレッスンはリスニング、発音、文法、単語等々全体的に学ぶのにはいいと思いますが、フリートークの際での実用性を考えた時、句動詞に弱いことに気づき、そちらも強化したほうがいいかなと思いました。 

リース先生の最初の授業でした。 テキストを使っていくのでしっかり勉強している感じがします。また、単語・文法・リスニングなどが総合的に学べるのが嬉しかったです。 50分があっという間にすぎてしまうのでノートとかメモを取っている暇もなく、とても緊張感がありました。 重要なことはリース先生が文字で残してくれるのであとで見直してノートにまとめるようにしようと思いました。 なにもかも全てが英語ですし、そういう意味ではテキストで学ぶこと以上の学びがあるのかなと思いました。 そしてどうにもならなくなったらリース先生は日本語でもわかってくれると思うので安心できます。

今日も楽しくレッスン出来ました。 きちんと話せてなくても、理解しようとしてくれるのでいつも助かっています。 次回のレッスンも楽しみです。

毎回楽しくレッスンを受けています。 テキスト前のちょっとした会話もいつも楽しみです。 教えてもらった表現を覚えて次の機会に使いたいです。