Learn Science in English (4 years old - elementary school)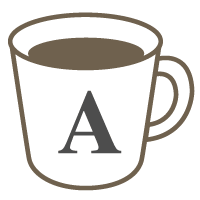 English

For Children

Listening

Home Tutor
Do experiments in English and learn more about the universe, the earth, living creatures, etc.
Enjoy science in English! Let's do simple experiments and learn more about mother nature and the Earth that we live in!

【For 4 year olds - elementary school students】
We will be practicing new vocabulary words and sentences during each lesson.

As we have fun talking about science, your child will naturally learn to take in and produce English sentences.

Please start by booking a free counseling/trial session.
Lessons offered by this tutor
Feedback from students
こどもの興味と英語力といろいろなことの理解力に合わせて、たくさんの話題をふってくれる素晴らしいレッスンです。集中を途切れさせない工夫がいっぱいで、いつもあっという間にレッスンが終わってしまいます。まだまだやる気にムラのある年代ですが、ジェニー先生のレッスンはどんなに眠くても、いつもやる気満々で取り組めています。

食物連鎖についての、レッスンでした。息子はものすごく集中して取り組めたし、終わったあとと何度も食物連鎖の話をしていました。

ジェニー先生のレッスンは英語を詰め込むのではなく、様々なテーマを通して楽しく興味を伸ばしながら発話に繋げていって下さいます。 子供の発話を引き出してくださるので、自然と語彙が増えたり、文法を学べたりと勉強でありながら楽しめる要素がいっぱいです。

ただ英語を学ぶのではなく、サイエンスの授業を英語で受けるというのが、とても魅力的です。 実験をしたりゲームを取り入れたりしつつ、どんどん習う単語が増えるので、必然的に語彙が増えていきます。