Quick Improvement (90 mins)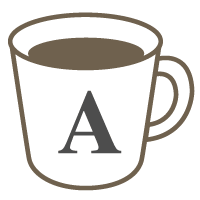 English

Pronunciation

Reading

Speaking
Improve your speaking, reading, pronunciation & vocabulary range whilst helping you to quickly speed up your english thought process.
This is an orignal lesson that I have designed specifically to help my students to quickly improve all aspects of their English.

This lesson is a mixture of:

- reading comprehension & pronunciation*
- picture descriptions**
- general conversation***

*You will read aloud a carefully selected & prepared article, we will then discuss all pronunciation issues and vocabulary that you are uncertain of. After, we will work through some true or false comprehension questions followed by a synonym match.

**I will provide with a selection of pictures for you to describe in as much detail as possible. Whilst you speak, I will write down all that you say word for word. We will then discuss ways to improve your sentence structure and natural fluency.

***Having heard you read and describe pictures, I will be able to know exactly where we can improve your fluency. During this part of the lesson we target those specific areas ensuring very fast and positive progress.

I hope to be able to help you to quickly improve your english soon.
Lessons offered by this tutor
Feedback from students
It was useful lesson as usual. I enjoyed so much. When I asked Michael-sensei some question , he gave me a clear answer and explaind in ditailed. I would continue this lesson from now on too. Thank you!

It was wonderful lesson as usual. I was happy to have a lesson after 2 monthes break. Thank you , Michael-sensei!

Michael-sensei is always gentle and tolerance Then I could have his lesson without anxiety He anytime face to me ( student) seriously.

It was great and useful lesson as usual. Michael-sensei, he always encourage me to make efforts then thanks of it I could blew away cobwebs . And thank you so much for substantial review , it is also very useful for my study.

親切で話しやすい先生です。90分は長いですが、仕事の話をしたり文法の質問をしたり写真描写をしたりで、あっという間に過ぎてしまいます。また、いつも褒めてくださるので、打たれ弱い中級以上の方にはとてもおすすめです。