Japanese for Advanced Level (50 min)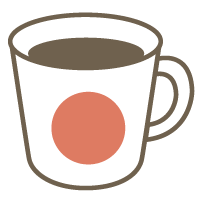 Japanese

Grammar

Listening

Speaking
Study of grammars and expressions+practice of conversation!
*How can you study Japanese in this lesson?
-read newspaper/internet news articles, columns, and issues, then discuss those topics freely.
-do role playing.
-do some tasks.
-learn grammars


-learn Japanese culture....and more!
*Class Material
Provided. I will send it to you before class, so please make sure you do it before the lesson.

*Recommended for people who:
-have been studying Japanese for a long time
-have just came home from studying abroad in Japan and don't want to lose their Japanese
-want more chances to speak in Japanese
-want to study more advanced expressions and grammar
-want to improve their conversation skills even more
etc.
*I will consider your aim, level and so on. And then I will arrange content of this lesson. Please feel free to ask me about this lesson any time^^
Material:
Original Material
Lessons offered by this tutor
Feedback from students
課前老師會確認課程學習主題,並提供教材讓學生做預習。 課程中老師能適時提問並給學生糾正文法,句型、字彙等,全場和老師有互動溝通。

課程確定後,老師提供了短篇的文章給我,因此有幾天的時間可以閱讀很充足。 上課時老師藉由問題確認我是否能理解文章內容,接著老師帶領我進行內容的討論,除了可以練習日文會話,也間接讓我思考不同文化之間差異。 是很棒的課程!

面白い話題、世間について話しました。先生から日本の文化を教えてくれました、クラス楽しかった^^

教材も充実だし、いろいろリートしてくれましたので、すごくいい授業を受けたと思っています。おすすめです。

朝早く起きてちょっと嫌だけど、授業が面白かったから、嬉しいです。時間をテーマにして、先生と色々話し合わせました。やっぱり面白いテーマです。話しながら、先生はSkypeを通して、難しい言葉をタイプしてたから、得しやすいです。先生から予め送ってもらった資料をパソコンの故障で読めなかったが、フリートーキングでき、日本語反応を練習させ、逆にいいことと思います。レーソンが終わったあと、どっちいい点と悪い点か判断してもらって、役に立ちます。 また、他のレーソンを勉強してみたい。