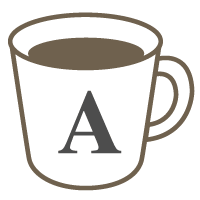 English

Idioms

Grammar

Speaking
Achieve Maximum Fluency: Know your goals, strengths and weaknesses!
The money you spend on Cafetalk will be either productive or unproductive. In my two years of teaching online, I've found that students who make the most progress HAVE A PLAN!
So this lesson is where all my top students begin. We will only do this lesson once, but its basic purpose is to 1) evaluate your current level of English mastery so I really know how to help you and 2) create "the plan". There is no point teaching things you already know. That's a waste of your time and mine... plus it's totally boring. I'd rather have fun and learn a lot, wouldn't you?

So this lesson is basically 80 minutes, broken down as follows:
Step 1: Get acquainted, discuss goals. Time: 10 minutes
Step 2: The Evaluation: Time 50 minutes
Step 3: A written report: Time 20 minutes
The lesson itself, then, is 60 minutes. During that time, we will have a friendly conversation and identify what is really important to you. After getting to know your goals, I will send you a proprietary quiz with 2 sections that will help us identify your strengths and weaknesses and how I can really help you.
Following the evaluation, I will prepare a 4 page written report, which I will email to you. Its purpose will be to summarize everything we just discussed. It will also propose a series of lessons to get started.
When you've finished working with me, your English will sound like a violin. I'm joking of course, but I'm also serious! You will be very proud of what you've achieved!
Material:
Original Material
Lessons offered by this tutor
Feedback from students
Thank you for the great lesson. I really enjoyed your class. I learned important idioms and sophisticated expressions. In addition, it was a good chance to improve lisning and speaking skills as well. I'm looking forward to the next lesson. Thank you.

レッスン後のレポートが、とにかく素晴らしいです。レッスンも、レポートも、一人一人のためにきちんと作られていて、それぞれの弱点も強みもしっかり押さえたうえでベストな環境とプランを提供してくださいます。

 Brian is a real professional English teacher. His evaluation is very insightful and helpful.

In this evaluation lesson, he evaluated my English in a very detailed way. And he not only evaluated, but also proposed a customized lesson plan for me. I have difficulty understanding native speakers's English in daily life. I think I can solve many of grammar questions in an English TEST, but I can't use them well in real conversations. In such a case, it's difficult to know how to study English more because when I read the explanations of grammar, I'll probably have already known them. Brian knows the problems very well and he proposed the lessons that seem to help me a lot in that regard. That's why I think I will try to take Brian's lessons hoping that I can feel my progress with his lessons. His way of making a lesson plan for a student seems to help many students who feel stuck in learning REAL English. Hoping to get a feeling of my progress in English, I will try his lessons.

I highly recommend Brian's evaluation. A great opportunity to find out your current level and what need to be focused to improve. Looking forward to booking more lessons with him.