Achieve Fluent Conversation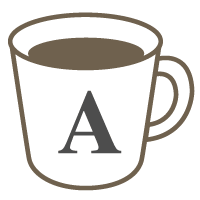 English

Business

Idioms

Listening
Discover "natural" English!
The Achieve Fluent Conversation is a beginner level course whose focus is to teach you common, everyday expressions that native speakers use all the time. The goal? To give you a very natural sounding English.

Reports! How they work!

Each lesson is 25 minutes. Most students will book 2 lessons at the same time, so 2 X 25 = one 50 minute lesson (ex: Lesson 1 @ 9:00 and Lesson 2 @ 9:30). If you do just one lesson, there is no written report. If you do 2 or more lessons together, you will receive a written report showing you all the mistakes you made in conversation, how to express that same idea more fluently, and other helpful tips to understand the English language better.
This tutor is currently on leave or vacation.
Lesson requests can be made after May 22, 2019.
Lessons offered by this tutor
Feedback from students
プロ意識の高い先生です。教材も独自に作られ、日本人の英語に対する苦手意識やその理由なども理解された上で、どのように教えるのが最良であるかを考えてくださいます。またすでにあるレッスンの他に、生徒のレベル、要望に合わせオーダーメードのレッスンを工夫してくれます。なので自分が英語の何を学びたいか、どこか弱いかをお伝えし考えていただくのが良いでしょう。経験豊かでどんなトピックにも対応できる熱意のある先生です。どのレベルの生徒さんでも上達が可能だと思います。

役立つ表現をネイティブにしかわからない感覚で教えてくださるのでとても新鮮で勉強になります。

体験で申し込みました。すごく丁寧にこれからやるレッスンの説明等をしていただき、わかりやすかったです。テキストもオリジナルのものでしっかり確実にレベルアップできそうな気がしました。

Brian先生は、本当に生徒のためにいろいろと試行錯誤して、よりよい内容のレッスンをしようという気持ちを持っている先生です。今回は、易しい表現の使い方を習ったのですが、内容は易しくても、いざそれを使って会話するというのがなかなか難しい!このレッスンを続けていくことで、ナチュラルな表現を身につけることができると思います。