Basic English for Children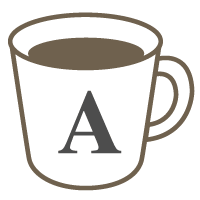 English

Good for beginners

Listening

Speaking
English lessons for kids using Skype and Google Docs!
Basic English for Children

I am now offering a program of beginner English lessons which are suitable for students from High School, Junior High School and Elementary School. I have created and set up the lesson support material online in Google Slide format (it looks just like Power Point), including colorful images and text. There are 12 lessons in the program and the first 6 lessons include bi-lingual text in English and Japanese. I have basic level Japanese language skills and I know the common classroom expressions in Japanese. As you may know, it's possible to have 3 or more persons using Skype at the same time. So, if your child is a bit shy, a parent can join in the lesson for one or two lessons until your child feels confident to work independently with the teacher. I still offer CafeTalk flexibility, in that your child can start lessons at any time. The first 6 lessons include the topics – Introduction to class talk for Skype lessons; English Word types; simple Present Tense; asking and answering simple Questions; My Family and my Home; My Town and My hobbies; and, Giving Directions.
I look forward to meeting you in Skype!
Denver
子供達のための基礎英語コース
私はこのたび、小学生、中学生、高校生のためのビギナー向け英会話レッスンを始めることにしました。
このレッスン用の教材として、オンラインで見るグーグルのスライドも用意しました(パワーポイントのスライドのような感じです)。
このレッスン教材にはカラフルな画像や文章がたくさん使われています。私のレッスンプログラムは12のパートで構成されていて、最初の6つのレッスンには英語と日本語の両方の文章が書かれています。
私は、基礎的な日本語は理解できますし、日本の学校の教室でよく使われるような言葉も知っています。
ご存知とは思いますが、スカイプを使えば、3人、またはそれ以上の生徒達と同時にレッスンを受けることが出来ます。ですから、もしお子様が少し恥ずかしがりやさんだった場合、お子様が一人で先生とお話できるという自信がつくまで、最初の1、2回のレッスンはお母様やお父様と一緒にレッスンを受けることも出来ます。
私は、お子様がいつでも自由にレッスンを始めることのできるカフェトークをお勧めします。
最初の6レッスンは、それぞれ決められたテーマに従って進めていく予定です。そのテーマというのは、最初は「スカイプレッスンにおける教室での会話についてのイントロダクション」、そして「英語の言葉の型」、「現在形」、「簡単な質問のしかたとそれに対する答え方」、「私の家族と私の家」、「私の街と私の趣味」、「道案内」です。
Material:
Original Material
Lessons offered by this tutor
Feedback from students
Thank you for providing a good lesson with my students, Denver. They are getting used to talking with you thanks to your guidance, I guess. I hope they will keep practicing English.

Thank you for having my students good experience today. They were nervous, but got through, I guess.

Thank you for the lesson for the kids. They're still nervous, but they are getting used to talking with you, I think. See you next time!

Thank you for the lesson, Denver. You are always kind and patient with the kids. They are confident that they got through the lesson on Skype with you.

Thank you for the enjoyable lesson as always. You encouraged the kids to speak aloud. It was a good opportunity for them. Thank you, again!