Mock Interviews for MBA Program Aspirants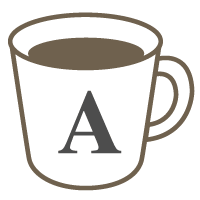 English

Interview Prep (for school or applications)
4 sessions valid for 30 days
Mock Interview Sessions
for MBA applicants

(We may sometimes exceed an hour if the need arises.)

Main Objective:

To finetune your answers to the common questions posed at MBA interviews


Occasional brainstorming may ensue, if necessary.
Revisions and word suggestions may be offered, when applicable.

Please be ready for curve-balls and follow-up questions based on your prepared answers.

Thank you.
Lesson Pack Details:
This is a 4-lesson pack. You will be issued 4 free coupons when your first lesson is confirmed by the tutor so you can request the remaining lessons. Please note that all requests related to this pack must be taken within 30 days of the confirmation date.
Lessons offered by this tutor
Feedback from students
素晴らしい講師です。私はMBA対策にて8コマ受講しましたが、受験校に併せて質問や難易度を替えて頂けたため、毎回非常に有意義なレッスンでした。レッスンは全てGoogle Noteを利用しながら、リアルタイムで修正しつつ、録画も送っていただけるので繰り返し勉強できます。 初回から面談直前まで、私の準備レベルに合わせて授業の進め方を変更して頂きました。 一定の準備が出来ていることが望ましいですが、もしうまく答えられなくても、意を汲んで伝わりやすい英語表現を教えて頂けます。 実際のところ、面談直前まで一番頼りに出来た講師でした。