Free Talking in Korean <50 min>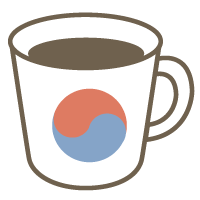 Korean

Listening
General Discussion
A 50 minute course for people who feel that 25 minutes is too short!
This is a 50 minute free talk lesson.

Everyday conversation is also good, but if possible, I want to split up our time into everyday conversation and discussing a certain topic.

You can improve your vocabulary and sentences by thinking about a variety of topics and expressions your opinions on them.

You don't have to be perfect! I will help you during class, so don't worry and just give it a try!

Translation: 1/2015 - The Cafetalk Team
Lessons offered by this tutor
Feedback from students
好きなドラマについて色々話ができ、本当に楽しかったです。 すらすら話すことができない私ですが、自然な雰囲気の中で気軽な気持ちで会話ができました。 ありがとうございました。

조민지 선생님께서는 열심히 가르쳐셨어요! 수업 전에 좀 신경 돼지만, 수업 분위기 좋게 만들어서 신경 꺼지게 됐어요. 선생님께서 한국말로 가르쳐시고 영어로 의지 안하고 싶어서 그 수업을 선택 했거든요. 영어로 가르쳐신 선생님 찾고 싶으면 손팔이 맞지 않은 것 같아요. 근데 자유롭게 한국말 연습 하고 싶으면 그 수업 추천하내요! Practice Korean with Minji was a lot of fun! I was really nervous before the lesson. Minji was able to instantly created a fun and safe space to practice and so I became much less nervous and was able to speak freely. I specifically choose Minji because she teaches in Korean. I didn't want to rely on my English during the lesson. If you are looking for a English-speaking teacher, this may not be a good fit. However, if you want to practice Korean free of English intervention, I totally recommend Minji!