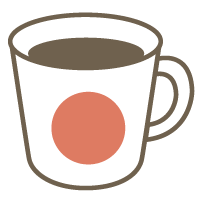 Japanese

Test Prep
JLPT

Reading
This is a preparation class for the JLPT (Japanese Language Proficiency Test). We can work through characters, vocabulary, grammar, reading & listening comprehension.
Upon requesting this lesson, please let me know which level of the test you are preparing for. You can also write down anything you don't understand before the class and send it to me. I will do my best to support you so you can work through everything you don't understand.
If there's anything you didn't understand during the lesson, I will send you a thorough explanation together with your feedback after the lesson.
★We can also use a textbook during the lesson - in this case, please consult with me first.
The textbooks I recommend:
・新完全マスターシリーズ 日本語能力試験 (Shin-kanzen Master Series: JLPT)
・「日本語能力試験」対策 日本語総まとめシリーズ ("JLPT" Prep: All in one Series)
・日本語能力試験 公式問題集:Japanese- Language Proficiency Test (JLPT: Official question collection)
Cafetalk Translation - 7/2017
Lessons offered by this tutor
Feedback from students
うみ先生はレッスンの後のレポートはすごく細かくて、レッスン中間違った部分の説明をレッスンの後をもらって、すごく助かります。

大変楽しかったです。ありがとうございました。したっけ!^^

Took a JLPT N1 lesson. It was really nice to get feedback and answers about grammar that I wasn't comfortable with. Great teacher for people with a lot of questions.

Thank you for teaching me. I was very happy to join your class.