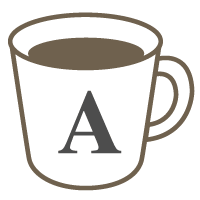 English

Good for beginners

Speaking
General Discussion
Relaxed, casual English conversation〜
If you want to have some casual conversation, this lesson is for you! Bring some tea or coffee, and let's sit down and chat.

We won't use any material for this lesson, and you won't have any preparation work. Just bring yourself and we'll talk about hobbies, work, family, or anything else that you're interested in. I'll take notes during our lesson, and send you comments after class to help you improve your English.

☆When you request your first lesson, please tell me your level (beginner, intermediate, advanced).

♫If you want me to record our lesson, please let me know!
Lessons offered by this tutor
Feedback from students
今日あったことを話しました。 自分なりに出来そうな質問もしてみました。 教科書にある例文のような話ではなく、友達と会話するように頭に浮かんだ文章をそのまま英語に変換出来るようになりたいと思いました。

思い付く順番に単語を並べるような話し方しか出来ずじれったい気持ちでしたが、先ずは短いレッスン中どんどんコミュニケーションを取りたいと思い、続けました。 少しずつリスニング、スピーキングの力を付けていきたいと思いました。

思い付いた単語を並べて言うので精一杯でしたが、少しずつ先生の言っていることが聞こえてくるようになり嬉しく思いました。

聞き取れなかった部分はその場で書き起こしてくれるので助かります。

こちらの話をじっくり聞いてくれた上で質問を返してくれるので、良い会話の練習になります。 またフィードバックで良かったフレーズを教えてくれるので自信になるし、間違ったところはきちんと指摘していただけるので助かります。