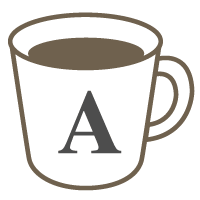 English

Business

Job Interview Prep

Interview Prep (for school or applications)

Idioms
General Business English, Meeting Preparation, Interview Preparation or Presentation Preparation.
Do you need English at work?

With a global economy, English is a crucial tool to possess at the workplace. Whether you are sending emails, talking on the phone, attending conferences or using English in your workplace, this is the lesson for you.

What is your level?

This lesson is suitable for all levels, from elementary to advanced. The lesson will be catered to your level and will focus on areas that you want to improve. A text will be provided in each lesson and you will be able to review on your own.

What will this lesson cover?


Vocabulary


Discussion


Reading


Listening


Language Review


Communication Skills


Case Study


Meeting Preparation


Interview Preparation


Experience

Besides teaching Business English since 2006, I have a minor in business studies from a 4 year university. I also have experience running and managing several businesses. I have worked in the corporate world as well as in the small business setting. My experience in Japan as well as in the US allows me to better understand the cultural differences in the workplace as well.

Sign-Up Today!

All of my lessons are aimed for 100% satisfaction. In the first lesson, I will assess your level and we will choose a course that best suits your needs.
Lessons offered by this tutor
Feedback from students
It's my first time to have the online course. Matthew is a friendly and professional teacher. He can provide the suggestions immediately and it's easy to understand my weakness in speaking. I really enjoy the lesson which helps a lot. Recommend people to prepare the topic or presentation materials in advanced that would speed up the learning curve.

初めてレッスンを受けましたが、とても話しやすく、そして的確にアドバイスを下さいました。また、Matthew先生にお願いしようと思います!

非常に実践的で勉強になりました。特に具体的な例を話してくれたので良かったです。

笑顔が素敵でとても物腰の柔らかい方ですが、対応はプロフェッショナルで細かい表現もきちんと訂正してくれる素晴らしい先生だと思います。いつも自分のやりたい内容に合った教材でレッスンを進めてくれるので内容もとても充実しています。レッスン後のフィードバックも細かく丁寧でありがたいです。

Matthew先生はとてもフレンドリーな先生でいらっしゃいます。会話の中で語彙間違いや時制などあると素早くピックアップし修正してくれます。 プロフィール写真とは違って髭をたくわえていらっしゃいますので、びっくりするかもです。