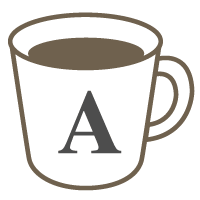 English

Reading

Art & Culture
Literature/Poetry
Learn to read your favorite novels in English!
Do you enjoy reading books like Harry Potter, Howl's Moving Castle, Alice in Wonderland, The Hobbit, Little House on the Praire, Pride & Prejudice, etc.?

This class is for intermediate to advanced level students who want help reading in English. We will use excerpts from the books mentioned above and others.

In each class, I will give you a short excerpt from a novel. First we will go over new vocabulary, and then I will read the excerpt aloud for you. After hearing it once, I'll ask you to read it aloud, to practice your reading and pronunciation. Then we will have a discussion about it.

Through this activity you will learn a lot of new vocabulary, gain confidence in your reading skills, and have fun reading parts of books you enjoy in English.

*I will use excerpts from books I own, but if you have a special book request I may be able to purchase a copy to use.
Material:
Other (excerpts of novels (小説の抜粋))
Lessons offered by this tutor
Feedback from students
When I choose this lesson "Reading in English", I wonder what do I do after this class and I hope to skill up my English through this class. But finally, I realized why we have to read a book and also original one. It's totally different feeling to read book and also original one. And my thinking and mind is change about whole my life. Eva always leads me without any stress. So amazing time!!! :)

It's so cool her feedback after lesson. I can feel she does focus me all the time. Also we talked about book story and also connection with our life. So fun!

When I have class with Eva, I feel so comfortable. Even though my English speaking was not good, she listened very carefully and reponse to me. Also after finsh, it's another great thing to get feedback from her with a document.