Quick Lesson for Busy People (No feedback)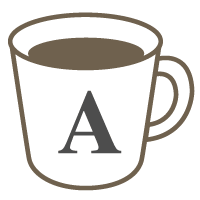 English

Listening

Speaking
General Discussion
Would you like to learn English but are starved for time?
*I do not provide feedback for this lesson; students who would like feedback should purchase it separately.*

This lesson is for busy people who would like to improve their conversation skill but are too busy for a typical longer lesson.

The content of the lesson is whatever you would like! When can free talk, discuss news and current events, talk about history, culture or anything! Please let me know you goals and interests so I can plan appropriately for our class.


Appropriate for all levels
Lessons offered by this tutor
Feedback from students
My daughter always enjoys talking with Rhys.

先生がスタンバイ中だったので、今日のレッスンで聞きそびれたことを質問させて頂きました。 リース先生は気分にムラがなく、いつレッスンを受けても丁寧に対応してくださいます。カメラあり・なしも選べますし、マイクを使わずテキストボックスを使ったチャットも可能です。30分や1時間は長すぎると感じるかたは15分のレッスンもあり、1日の終わりに少しだけ英会話をしたいという方にお勧めです。

Today, my daughter who was supposed to take this lesson was sick. So instead of her, I took this lesson and talked with Rhys after a long time. It was fun to talk with him as it was!

就寝前に先生がオンラインなのに気づき、以前レッスンで自分が使ったフレーズが間違っているのではないかと気になっていたのでレッスンのリクエストをしました。真夜中だったこともあり、テキストチャットにしました。他の先生とカメラなしのレッスンを受けたことはありますが、テキストチャットは初めてでした。でもちょっと質問したい時にはこの方法もありだと思いました。疑問がクリアになって良かったです。

My daughter always enjoys talking with Rhys.