Reading Japanese Novels for Beginners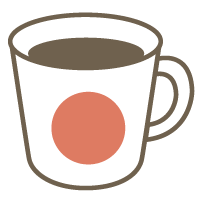 Japanese

Reading

Speaking

Art & Culture
Literature/Poetry
Let's read a Japanese novels! We can start from an easy short novel.
Let's read a Japanese novels!
The purpose of this lesson is "learning written and spoken Japanese". Novels have both very natural conversation and easily understandable text. You can learn both from interesting novels.
This lesson is for the beginners or the middle level students. You can practice from pronunciation, natural conversation to Japanese custom or culture.
I prepare novels for lessons. I have many novels for beginners, or middle level students. Please let me know your interest(SF, mystery, classic, romance, etc.).
We can use "NHK News web Easy" as material.
If you have a Japanese novel and want to read it, please let me know the title, the auther, and the publisher of the book you want to read when you request a lesson. In 50 minutes we read a few pages deeply, so if you want to pick up a few pages please let me know those page numbers. If you want to read a short novel, let me know not only the title of the story but also the book titile.
Lessons offered by this tutor
Feedback from students
老師很開朗,很生動的帶我一起讀日文小說,有不懂的地方也會適當的解釋給學生,課後會給教材,很充實的一堂課!

勉強になりました、ありがとうございます。 気楽に話すのは最高です! 次回のレッスンもよろしくお願いします。 ヽ(✿゚▽゚)ノ

我是上老師閱讀小說的課,老師非常熱情地說故事,能夠用這樣有趣方式學日文真是太棒了! I took the reading novel class from teacher. She is passion about her teaching. it is wonderful to learn Japanese in such interesting way.

念了兩篇日本小故事,覺得滿有趣的,老師也有針對我口說的部分進行糾正,是滿實用的一堂課。

Aya-sensei is a great teacher! She's very enthusiastic and explains new vocabulary words and expressions very clearly with gestures as well as definitions. I really enjoy reading stories with her!