Reading Japanese Novels for Beginners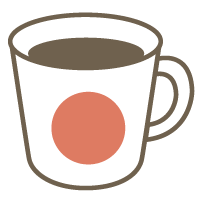 Japanese

Reading

Speaking

Art & Culture
Literature/Poetry
Let's read a Japanese novels! We can start from an easy short novel.
Let's read a Japanese novels!
The purpose of this lesson is "learning written and spoken Japanese". Novels have both very natural conversation and easily understandable text. You can learn both from interesting novels.
This lesson is for the beginners or the middle level students. You can practice from pronunciation, natural conversation to Japanese custom or culture.
I prepare novels for lessons. I have many novels for beginners, or middle level students. Please let me know your interest(SF, mystery, classic, romance, etc.).
We can use "NHK News web Easy" as material.
If you have a Japanese novel and want to read it, please let me know the title, the auther, and the publisher of the book you want to read when you request a lesson. In 50 minutes we read a few pages deeply, so if you want to pick up a few pages please let me know those page numbers. If you want to read a short novel, let me know not only the title of the story but also the book titile.
Lessons offered by this tutor
Feedback from students
Sensei is very fun to read with!

sensei is very kind and patient