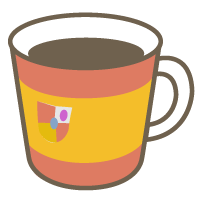 Spanish

Grammar

Reading

Speaking
¡Mejora tu español!
If you already know some basic Spanish and want to move on to the next level, this class is for you.

As in the beginning Spanish class, I'll tailor the lessons to you depending on what country you're interested in, or what aspect of Spanish/Latin American culture you want to learn more about.

We'll also go over past and future tenses, read short stories and work on conversational skills. If you want to learn some slang, we can work on that too!

Materials will mainly include original grammar, reading, and vocabulary worksheets, as well as excerpts from the news, literature, and poems.

No textbook is required, however if you do have one we can incorporate it as well.

*If you want, I will record the lesson for you so you can listen to it later. Please let me know!
Lessons offered by this tutor
Feedback from students
初めてカフェトークで話をしましたが、とても楽しく話ができました。

She created original worksheets for me based on what I wanted to review and explained everything in way that made the grammar really easy to understand. She also had me do a lot of helpful speaking exercises to reinforce what I was learning. Great lesson^^

muchas gracias por tu lección de hoy! era muy servicial y el punto de la gramática esta ahora más claro para mí. レッスンではスカイプで映せる小さなホワイトボードを使って説明してもらい、非常に分かりやすかったです。語学を教えてきた経験のある方だなとすぐにわかる、とても先生らしい講師でした。優しく、穏やかな方で話しやすい雰囲気の方でもありました。こちらから、事前に伺いたい文法事項を言っておいたので、しっかりとした準備をしてくれていて、とても充実したレッスンでした。 スペイン語のレッスンだったので、基本スペイン語で話をしていましたが、どうしてもはっきりと理解したい文法の説明は、こちらからお願いして英語で説明してもらいました。とても分かりやすかったです。 とてもお勧めです。