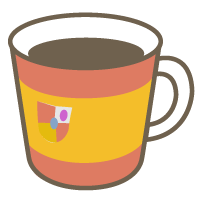 Spanish

Grammar

Vocabulary

Speaking
Learn how to speak basic Spanish (*•̀ᴗ•́*)و ̑̑
Hola, ¿qué tal?

As usual, beginning lessons cover grammar and all four skill-areas (speaking, listening, reading, and writing).

Materials will mainly include original grammar, reading, and vocabulary worksheets, as well as excerpts from the news, literature, and poems that are at the beginner level.

I'll tailor the lessons to you depending on what country you're interested in, or what aspect of Spanish/Latin American culture you want to learn more about.

No textbook is required, however if you do have one we can incorporate it as well.

*If you want, I will record the lesson for you so you can listen to it later. Please let me know!
Material:
Original Material
Lessons offered by this tutor
Feedback from students
There are always good practice during the lesson, like repetitions from the previous lessons as well as new vocabularies. Also the pronunciations are corrected immediately. The tutor is very friendly and kind :-)

The tutor correct my pronunciations during the lesson. And I have learnt new vocabularies as well as practiced using regular verbs. There are homeworks to check my understanding of the lesson topics we have had.

I had enough execises in both written and speaking during the lesson! Each lesson you can realise your progress in spanish :-)

We do the repetition from the last lesson in the first few minutes, then practicing speaking and writing spanish. The pronounciation is always corrected during the lesson :-) It's fun for lerning this language!

Her lecture is always with good lesson structure, so I understand the point of the grammer step by step. She gives enough exercise in composition, which helps you to acquire the knowledge steadily.