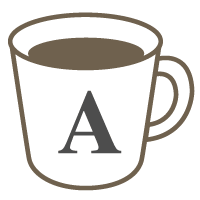 English

Test Prep
Eiken

Speaking
Build your confidence to take the EIKEN Speaking Test.
If you are going to take the EIKEN Speaking Test, practicing with a native English-speaker a great way to prepare.

During the lesson we'll do a roleplay exactly like the test. We'll practice all of the conversation from the time the student enters the test room, so that you become comfortable with the dialog.

For the dialog, we will use "Speaking Cards" like you will use in the actual test. I'll send you a card before class, and please print it out before the lesson or have it open on your computer. However, please do not read it ahead of time.

After doing our roleplay, we will go over your errors and the things you did well, and some test-taking strategies. Finally, I will send you a feedback sheet after the lesson to help you study.

*There is also a pack lesson available with 4 lessons at a slightly reduced price. Click here to see the pack lesson.
Material:
Other (英検の練習用のスピーキングカード)
Lessons offered by this tutor
Feedback from students
とてもよい内容でした。 レッスン時間の30分のうち15分が擬似試験で残りの15分が振り返りでした。言葉がつまっって出てこなくても笑顔で待ってくれました。レッスン後もアドバイスと必要な箇所の文法説明書(英語)をおくってきてくれました。

中学生の息子の英検対策レッスンを受けました。実際の面接さながら真剣に対応していただき、とても有効な時間となりました。 息子に足りない部分もしっかり指摘してもらえたので、今後の自主勉に役立てたいと思います。 ありがとうございました。

日本語は話されませんが、とても良く理解できました。ネイティブとしての答えも教えて下さるので、机上の決まりきった答えでなく、生きた英語が学べました。もちろん、英検対応はバッチリでした!

3級の二次試験のレッスンをして頂きました。本番さながらのレッスンで、緊張を持った中、暖かく見守って頂く感じで、とても勉強になりました。ありがとうございました。余談ですが、とても美しい講師で、その秘訣を次回のレッスンで聞いてみたいと思いました。

This lesson is really good for practicing the speaking section of Eiken. You can practice it by using the sample questions so that you are able to suppose the actual test. The feedback and advice are also precise and helpful for the improvement.