TED Talks Discussion (Intermediate English)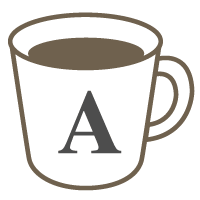 English

Industry-specific
Journalism

Listening

Vocabulary
This lesson uses one of the TED Talks videos of your choice. You will be asked to write an essay about the topic and I will correct it. During the lesson, we will have a discussion about the topic prompted by my questions.
Hello Cafetalk Community!
How would you like to watch an insightful, interesting, and informative TED Talks video and then talk about it in the lesson? This is for intermediate
(and above)
English-learners who want to write and express their opinions about the video.
[*NOTE]
If you are unable to understand a native American-speaker in English, this course may be too advanced for you. At the same time, I welcome any student at any level who wants to challenge taking this valuable course.
[Basic outline of the lesson] - 50 minutes.
[Before the lesson]
I will provide you with
3 choices of TED Talks videos
on diverse topics.
(Approx. 20 - 30 minute per video).
Please take the time to view the video before the lesson. The videos are translated into Japanese, but I would prefer it if you do not look at the subtitles. Unless you absolutely have to view the subtitles in order to understand the content, I would like you to challenge your listening skills by watching the video without the subtitles.
(I understand either way)
[The first 15-20 minutes of the lesson:]

1.) You are required to
write an essay
(2 paragraphs minimum)
about what you learned in the TED Talks video that you saw.
a.) You can write an essay during the first 5-10 minutes of the lesson.
b.) Or you can choose to write it on your own time before the lesson.
This decision is up to you, and either option is fine with me.


[The second part (approx. 30 minutes) of the lesson:]


2.) I will ask you to answer a variety of prepared questions about the topic of the TED Talks video that you ed.
3.) I will ask for your opinion about what you've learned, liked and disliked about the video. This will give you a chance to practice your speaking skills and expressing your thoughts in English.



I would like to have an intriguing, informative, and insightful conversation with you about the topic in the video. I believe TED Talks speakers and their messages are extremely helpful in gaining insight and the topic in depth. I think you will also be fascinated by the many excellent speakers and topics on TED Talks too!
________________________________________________



[Ted Talks website:]


If you would like to learn more about TED Talks videos, please click on the website below to reach their website:
https://www.ted.com/talks

I hope you find the above lesson interesting. If the lesson sounds interesting to you, please contact me on my Cafetalk webpage.

My name is "Lady Ayame" and my profile page lists all of my other lessons! I am a patient, gentle, and caring English tutor. Thank you for your time and consideration.
I hope I have the opportunity to meet you soon!
PS: If you're so inclined, please take a look at my profile web page here:
https://cafetalk.com/tutor/profile/?id=86423&lang=en
Warmest regards,
Lady Ayame
(Patricia Ayame Thomson)
[Let's have a meaningful and fun discussion about a TED Talks videos]

Material:
Other (TED Talks Videos)
Lessons offered by this tutor
Feedback from students
いつもTED TALKのレッスンをお願いしております。サマリーを毎回細かく訂正してくださり、writingの技術の向上に大変役立っております。

初めてAyame-senseiのレッスンを受講しました。会話が途切れる事なく、あっという間に時間が過ぎました。 TED Talksのビデオを見た後に要約を書いて提出します。書かなくてはいけないので、真面目に集中してビデオを見るように しました。自分1人ではこういう風に取り組めない事があったので、とても良いレッスンでした。どうもありがとうございました!

間違いだらけの英語でもきちんと最後まで聞いてくれ、直してくれるので、とても勉強になります。 Ayame先生はいつでもどんな小さなことでも褒めてくださるので、私はその褒め言葉にどれだけ救われたかしれません!(笑) 話していて笑顔が素敵で、モチベーションをいつでもあげてくれます!

事前にTEDのリンクをいくつか送ってくださり、その中から選んだトピックを事前に聞きました。 今回は要約のエッセイも事前に書いたうえでレッスンに臨みました。 先生はとてもやさしくこちらが言葉につまっても辛抱強く待っていただけました。 今回は初めてのレッスンでしたので、次はもっといろいろ突っ込んで話したり、言い間違いの指摘などもいただければと思います。