English Conversation Class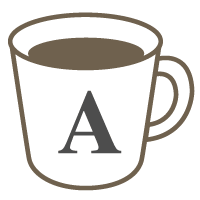 English

Good for beginners

Listening

Speaking
Improve your English conversation skills.
Let's practice English conversation! This is for any level student who wants to practice speaking naturally. It has more structure than the "free chat" lesson - we will use material to improve your vocabulary, as well as have natural conversation.

Lesson material might include articles, books, video clips, radio clips, images, and so on.

For the first lesson we will start with self introductions. Please be prepared to tell me about yourself, and about why you are studying English. We wont use any materials for this lesson, we will just talk so I can check your level and see what you're interested in.

♫ If you want me to record our lesson, please let me know!
Lessons offered by this tutor
Feedback from students
Thank you very much for your excellent lesson. I would like to take your next lesson.

Thank you very much for a wonderful class!! I really appreciate you provided me with feedback. I would like to have your next class.

根気強く私の英語を聴いて理解していただき感謝します。

久しぶりの英語で伝えるのが大変でしたがすごく楽しかったし、これからもっと頑張って楽に伝える事が出来るよう勉強したいと思います!ありがとうございました??