English Conversation Class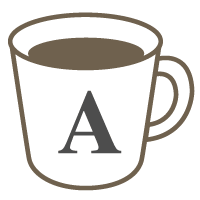 English

Good for beginners

Listening

Speaking
Improve your English conversation skills.
Let's practice English conversation! This is for any level student who wants to practice speaking naturally. It has more structure than the "free chat" lesson - we will use material to improve your vocabulary, as well as have natural conversation.

Lesson material might include articles, books, video clips, radio clips, images, and so on.

For the first lesson we will start with self introductions. Please be prepared to tell me about yourself, and about why you are studying English. We wont use any materials for this lesson, we will just talk so I can check your level and see what you're interested in.

♫ If you want me to record our lesson, please let me know!
Material:
Original Material
Lessons offered by this tutor
Feedback from students
I think her lessons are a great solution for all students who want to speak English more naturally! I have been learning English for more than one year. Since I decided to study abroad last year, I have been trying to talk with Eva 2 or 3 times a week steadily because I realized my English skills were not enough to speak fluently. After that, she has helped me prepare for the TOEFL and GRE tests as well as for an interview for admissions to the graduate program. More specifically, the most satisfying thing in her lessons is that she always gives me some files including my grammar mistakes and pronunciation corrections after talking with her. Thanks to Eva, I got accepted to one of my dream schools in the US!! I really appreciate her a lot and hope to keep practicing English with her even if I achieve my first goal. If you're thinking about studying abroad like me, I'd say, "Just try it! She will motivate you to have a great sense of accomplishment and enable you to speak your thoughts in English more precisely without any hesitations." That's why I love her amazing lessons and highly recommend her to you.

いつもありがとうございます。レッスン後の資料がとてもためになります。

今回もとっても有意義で楽しい時間を過ごしました。50分でも足りないくらいでした。 またよろしくお願いします!

とても楽しく、また英語学習もきちんとできた。とても充実したレッスンだった。