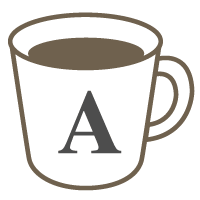 English

Good for beginners

Pronunciation

Idioms

Vocabulary
Practice your conversation skills, and learn useful new expressions.
This is a lesson useful for
any level. 
In this lesson, we will have a conversation about various topics that I have chosen. 
Some of the topics include:
Things happening in the news


Media (movies, music, television)


Cultural differences


Sports


And many more interesting topics!


Lesson Structure: 
The lesson will begin with warm-up questions. These are casual questions that will help you get comfortable, and will help me understand your ability with this topic. 


Then we will discuss vocabulary. I will teach you expressions and words that will help you in the conversation.


Finally, we will begin discussing in a fun, casual way. I will have questions for you, but this is flexible. You can ask questions, or the topic might change. 


Finally, I will give you some corrections and suggestions to help you in the future.


My Style

Above all, I want you to be comfortable. If you aren't relaxed, you can't learn well. Therefore I focus on making my lessons fun, interesting, and relaxed.

Also, if you have a question or suggestion, or want me to teach in a specific way, please let me know! 
Lessons offered by this tutor
Feedback from students
Kevin先生のレッスンはこれで13回目です。 よく私の話を聞いてくれて、より適切な英語に直してくれます。 教えることが好きで慣れていらっしゃるので、安心できます。そして毎回楽しいです。

Thank you very much,Kevin-sensei! His lessons are always fun. He is a good listener and not only listens to me, but also offers new ideas and topics. This time we talked about holidays, movies and preparing for a new job. I'm not good at prepositions, but he found my mistake and taught me how to use it. He gave me some example sentences, so I understood very well. By the way he said 007 was so much fun and excited. So I'm going to watch it next week. I highly recommend his class:)

笑顔で対応してくださるので、いつも気持ちよくレッスンを受けることができます。会話を楽しくリードする力が高い先生です。こちらの文法の疑問にもわかりやすく回答くださり、フィードバックも丁寧なので満足度がとても高いです!

とても話しやすく、にこやかでリラックスした雰囲気を作ってくださるので、話したいことがたくさん浮かんできていい会話練習になります。同じ趣味をもって共感してくださる先生とのお話しはとても楽しいです。今後ともよろしくお願いします!

勇気を出して予約してみて良かったです!明るくて話しやすく、こちらの興味に合わせて話題を振ってくださるので、ずっとお話ししていたくなるくらい楽しかったです。こちらが浮かばなかった言い回しなどは、それとなく提案してフィードバックでも丁寧に説明してくださるので勉強にもなります。またすぐに予約したいです!