Let's read Japanese Novels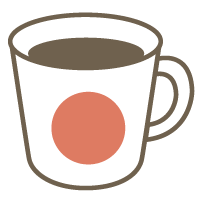 Japanese

Reading

Speaking

Art & Culture
Literature/Poetry
Shall we read Japanese novels? You can learn Japanese usage not only for reading but also for speaking.
The purpose of this lesson is "learning written and spoken Japanese". Novels have both very natural conversation and easily understandable text. You can learn both.
Additionally, if you can imagine Kanji writing in conversation immediately, you make great progress in speaking because Kanji gives meaning to sound.
This lesson is for the intermediate or the high level students.
I have a lot of short novels we can read in 50 minutes. Let me know your interest ( SF, mystery, classic, romance, etc.). I will send you materials before lessons.
If you want to read your book, please let me know the title, the auther, and the publisher of the book you want to read when you request a lesson. In 50 minutes we read a few pages deeply, so if you want to pick up a few pages please let me know those page numbers. If you want to read a short novel, let me know not only the title of the story but also the book titile.
You can choose a translated novel from other languages.
Lessons offered by this tutor
Feedback from students
親切に教えてありがとうございます。楽しくてあっという間に時間が過ぎてしまいました。丁寧に教えて頂き、お疲れ様でした!

自分ではなかなか分からない漢字の発音を丁寧に説明してしてくれますので、とても勉強になります!次回もどうぞよろしくお願いいたします。

久々にレッスンを受講して、とてもわかりやすく教えて、充実した内容です。またよろしくお願いいたします。

とても話しやすく楽しくレッスンでした、少しずつですが進歩を感じられて毎回楽しく学ばせて頂いています。またよろしくお願いします。

今日は私が好きな作家、村上春樹の短い話を読んで、面白かった。先生は親切で、私が分からないところを説明してくれて、ありがとうございました。楽しいレッスンで、またいっしょに小説を読みたいです。