Course Counselling Session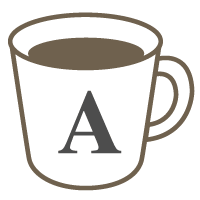 English

Other
A chance to get to know your new tutor and ask any questions you may have about my lessons!
Do you have any questions about any of my chess or English lessons?
Feel free to ask me anything in English or Japanese!

I look forward to meeting you!

*Note: this is not a trial lesson. Nor is it a kids class, or a lesson for correcting your grammar. This is for counselling and asking me specific questions.*
Lessons offered by this tutor
Feedback from students
勉強のアドバイス、やり方、お勧めのサイトなどを教えてくれたので良かったです。 話やすいです。

老師很好溝通!雖然我英文不好但謝謝老師讓我敢說英文!!

カフェトークを始めたばかりのため自分のニーズに合いそうな講師を探していたところ、カフェトークスタッフのおすすめでリース先生を紹介されました。 レッスンの種類が初心者向けから上級者向けまで揃っていて、テキスト教材を使ったものからフリートークまで充実していると思います。 お話もわかりやすく、私にはとても聞きやすく、わかりやすい言葉で話してくださったのでよく理解できました。 レッスン計画を立てて正式に申込みさせていただこうと思います。

言葉に詰まっても、待って下さってありがとうございました。 はじめてで、すごい緊張してましたが先生がお話を聞いてくれてよかったです!予習、復習をやりたいたと思います♪

Thank you for the kind counseling.I'm looking forward to your lesson.