English Role Play Lesson for Beginners (No feedback)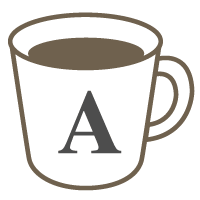 English

Good for beginners

Speaking

Roleplaying
Improve your spoken English through simple dialogues
*I do not provide feedback for this lesson (including trials); students who would like feedback should purchase it separately.*

A lesson for beginners who would like to improve their spoken English through simple dialogues.

We will practice several short role play situations together. Some possible role play situations:

-Checking in to a hotel
-Reporting a problem with the hotel room washroom
-Making a reservation at a restaurant
-Calling 911 to deal with a medical emergency
-Reporting lost goods to the police station
-And more

I will send you a several dialogue theme and key vocabulary before the lesson; you can use them to prepare as you would like.

Material:
Original Material
Lessons offered by this tutor
Feedback from students
息子の英会話レッスンをお願いしました。初めてのオンラインでの英会話レッスンで、息子は緊張していましたが、先生の優しくさりげないリードで安心したレッスンを受けることができたようです。

It's really a great lesson. Rhys was very kind and patient with any questions. In this lesson, I have many chances to speak English. I'd like to take more lessons through this good experience.

今日は初めてロールプレイレッスンを受けました。 いつもとはまた違った楽しさがあり、受けて良かったです。 また次回も違ったシチュエーションでの会話をしてみたいと思います。

何度か受けておりますが、英語が微力でもこちらの意思をくみ取ってくれて、どう表現したらよいかわかりやすく説明してくれます。 フリートークだと内容に詰まりますが、テキストを使って、シチュエーションに合った表現を学べます。 日本語も少し理解できます。

I took role playing lesson today. He sent me a attachment for the lesson so I could prepare for it. I really enjoyed the lesson. Thank you!! I'm looking forward to next topic.