Practice Your English Through Describing Pictures! (No feedback)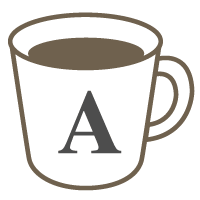 English

Good for beginners

Vocabulary

Speaking
Improve your descriptive abilities!
*I do not provide feedback for this lesson (including trials); students who would like feedback should purchase it separately.*

This lesson will help you improve your descriptive abilities in English!

I will present you with a series of photos and have you describe them to me one by one. I will have you tell me about what you see in the photo, being as descriptive as possible. I will then help you by making any corrections or suggestions if necessary.
Material:
Original Material
Lessons offered by this tutor
Feedback from students
私はいつもレッスン前に写真を送って頂いています。その場で説明するのもスリルがあって勉強になりますが、自分のボキャブラリーが試される中で「こんな言い方は可能だろうか?」「形容詞はこれが適切だろうか?」とあれこれ思いながら予習できるのが私に合っていると思っています。 また、日本語でも何と呼ばれているかわからないものをネットで調べることも楽しいです。基本的なことがまだまだ英語で言えないことに気付かされます。苦手な前置詞・冠詞も1つ1つ気になって先生に質問してしまいますが、いつも助けてくださいますし褒めるところは褒めてくださるので感謝しています。今回は私の育ったところを思わせる写真が入っていたので、思い出話などもさせて頂きました。

以前に受け取っていたものの、内容の変更をお願いして出来なかった写真3枚を使ってのレッスンでした。アポロ11号に関するものやラグビーの写真で英語ではもちろん日本語でも知らないと説明に苦労するものでした。それでも私がアマチュアのラグビー選手が身近にいたことがあったり、ワールドカップを熱心に見ていたことから、大会後のマスコミの騒ぎぶりや「にわか」についてお話したり、今年が月面着陸50周年記念であることや月面着陸そのものが陰謀であると訴える人たちがいることなど、単に写真を描写するだけでなく話が広がるので楽しいです。

少し前にレッスン内容の変更をお願いしましたが、快く応じて下さいました。 時間ギリギリまで予習してわからなかった箇所を教えて頂きました。

とてもいいレッスンでした。写真をみながら説明するのは、難しいけれど、たくさん話さなければならないし、その分、英語を使えます。また、前もって写真を送ってもらえるので、予習することもできます。話した後は先生がしっかり直してくれるので、よかったです。またレッスンを受けたいです。

久しぶりにこのレッスンを受けました。事前に頂いた3枚についてだけではなく、そこに写っているものに関連した話が出来てとても楽しかったですし、新しい言葉も教えて頂きました。日本人の日常生活でも見られる風景について英語で話すのはニュース英語とは別の難しさがあると改めて感じました。何通りもの言い方があるにしても、自分の目に見えるものを適切な英語で表現できるようになるにはまだまだ努力が必要だと自覚しました。私はいつも事前に写真を送ってもらっていますが、英検の二次試験のような緊張感を味わいたい方はレッスンが始まってから見せてもらうことも可能だと思います。