Practice Your English Through Describing Pictures! (No feedback)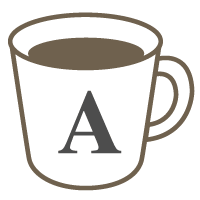 English

Good for beginners

Vocabulary

Speaking
Improve your descriptive abilities!
*I do not provide feedback for this lesson (including trials); students who would like feedback should purchase it separately.*

This lesson will help you improve your descriptive abilities in English!

I will present you with a series of photos and have you describe them to me one by one. I will have you tell me about what you see in the photo, being as descriptive as possible. I will then help you by making any corrections or suggestions if necessary.
Material:
Original Material
Lessons offered by this tutor
Feedback from students
2コマ連続で取ったので50分あったのですが、1つ何か言うたびにそれに関連した話に発展したり、そこからさらに脱線してお互いの体験について話が弾んだりしてしまい2枚の写真についてしか話せませんでした。きっちり写真描写だけに集中することも勿論できるのですが、思いがけない話になりそこから単語やフレーズを学ぶことも少なくないので楽しいです。

このレッスンは先生が送ってくれる写真に写っているものを英語で表現するものです。多くのカフェトークの先生が写真描写のレッスンを提供していると思いますが、リース先生が送ってくれるものは私たちが目にしたり体験するようなものが多いです。先生は日本語が流暢で日本に留学していたこともあるので、初級レベルの生徒さんも安心して受けられるはずですし、何より勉強になります。

前回送られた写真の残り2枚を使いました。何気ない日常の風景でも物の名前がわからなかったり、数え方が不確かだったり毎回学ぶことがあります。単に写真の描写をするだけでなく、自分の感じたことや経験について話すこともできるので、どのレベルの方にもおすすめです。先生は最近リクエストが多くて忙しいようでしたが、変わらず穏やかで優しかったです。時間を延長してもらい感謝しています。

フリートークの後にこのレッスンを続けて取りました。今回は3枚の写真について話をしましたが日本でも目にする光景でした。日本で使われる専門用語がそのまま英語で通じるとは限らないので、それを確認できるいい機会でした。身に着けているもの、体の動き、風景や天候、簡単そうに思えることがいざ英語で説明しようとすると正しく的確にまた豊かに表現できるわけではないので勉強になります。ビギナーの方は先生の助けを借りながら描写に重点を置けるでしょうし、それより上のレベルの方はそこから話を発展させて日本と海外の事情や自分の体験にまで話を膨らませていけるレッスンです。お勧めします。

I took his picture describing lesson this time and it turned out to be as helpful as I had expected. What I found impressive and nice about his lesson is that he guides his students to describe certain points about each picture such as hair color/length/style or pattern on clothes or something even if they skipped (or forget) to do so. He asks his students to describe such points and doesn't let it slip. With regard to this, I found this lesson is not only fun but very helpful. He brought a lot of word that I had forgotten to my attention again .Thank you!