Japanese Grammar for Beginners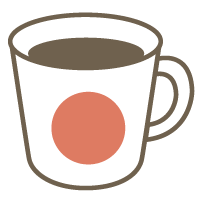 Japanese

Good for beginners

Grammar

Speaking
Let's start Japanese! From reading Hiragana to JLPT 5
Let's start learning Japanese! This lesson is for beginners. From reading Hiragana to JLPT 5, I will explain Japanese basic grammar. We can practice Japanese conversation. I will correct any errors and send you feedback.
We can use either the "Minna no Nihongo" or the "Genki" textbooks. Please let me know which book and section you want to study. If you have no idea which to use, please request the free trial lesson.
Material:
Textbook (「みんなの日本語」「げんき」)
Lessons offered by this tutor
Feedback from students
My first trial and it was great, want to take more classes.

Thank you for the classes. I can't wait for the next lesson!

Great session today! Aya-sensei was able to clear up some grammar points in a way that I could understand. I know I should be writing this in Japanese :-D Thank you Aya-sensei!

Fantastic lesson as always! Mumusuke tells stories within the lessons to make the lessons more casual and so that the vocabulary sticks better in the mind. She gives you many lesson notes after each lesson, so that you won't forget what you worked on and she corrects my workbook exercises for free after every session. In total an amazing teacher that I can recommend to any beginner!

Amazing lessons at always! In every lesson with mumusuke I learn something new and we make good progress, while the work atmosphere is still casual and fun! Highly recommended!