Japanese Grammar for Beginners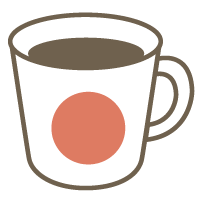 Japanese

Good for beginners

Grammar

Speaking
Let's start Japanese! From reading Hiragana to JLPT 5
Let's start learning Japanese! This lesson is for beginners. From reading Hiragana to JLPT 5, I will explain Japanese basic grammar. We can practice Japanese conversation. I will correct any errors and send you feedback.
We can use either the "Minna no Nihongo" or the "Genki" textbooks. Please let me know which book and section you want to study. If you have no idea which to use, please request the free trial lesson.
Material:
Textbook (「みんなの日本語」「げんき」)
Lessons offered by this tutor
Feedback from students
Amazing lessons as always! Mumusuke sensei even proposed to check the workbook tasks I filled out outside of the lessons for free. This is highly appreciated and very courteous. The lessons are fun and productive! I can recommend her.

mumusuke shared files with me, so that we can practice until my textbook arrives. Alltogether she is very patient, courteous and explains everything thoroughly. Sometimes she explains some Japanese grammar or vocabulary with a personal story, which keeps the lessons fresh and fun! I can definitely recommend her for beginners!

優しくて丁寧な先生です、今日はすごく勉強しました、ありがとうございます、これからもよろしくお願いします。

老師很親切愛笑,讓人上課起來覺得一點壓力都沒有喔♡

Aya is very nice, I am definitely going to study Japanese regularly with her. I feel comfortable trying to speak Japanese with her and her enthousiasm makes me feel motivated to learn. She can also speak English, which is very helpful! Thank you for the lesson Aya.