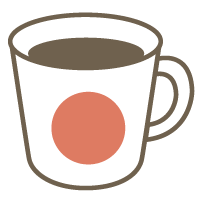 Japanese

Good for beginners

Grammar
Let's start Japanese! From Hiragana to basic grammar.
Let's study Japanese! We can start from Hiragana/Katakana, and basic grammar. This lesson is for beginners.
We can use either the "Minna no Nihongo" or the "Genki" textbooks. After explanations, let's practice. I will correct any errors during our conversation or in the chatbox. After the lesson, I will send you feedback.
Material:
Textbook (「みんなの日本語」 「げんき」)
Lessons offered by this tutor
Feedback from students
親切に教えたり、友達かのようにお喋りしたり、時間の流れを忘れるぐらい面白いです。 しかもおすすめの教材なども面白そうと思います。

老師會很詳細說明內容,然後引申話題聊天,非常棒,謝謝老師。

I always enjoy taking lessons with Aya sensei. She uses good examples to explain grammar concepts, and I understand right away. She is easy to talk to, patiently listens to what I say, and answers my questions. I will continue to take her lessons.

會先討論學生喜歡的教材或希望學習的東西,然後給予適合的方式上課及練習。時間許可的話會繼續選老師的課。

Aya-sensei is very friendly and humorous. She always makes me laugh. She is also a good listener. With her encouragement, I can speak confidently.