Learning Japanese Through Anime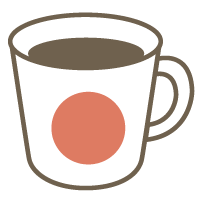 Japanese

Speaking

Songs

Art & Culture
Anime/Manga
Let's talk about whatever Anime you like!
Do you like Anime? We can talk about any Anime or Manga you like. Japanese Anime or Manga have a lot of interesting words. We can translate words from Japanese and talk about the connection between the characters and the words. They speak cool Japanese, so if you understand their Japanese sayings, you can understand their thoughts deeply.
We can also practice Anime songs. Clear and proper Japanese pronunciation sounds cool! Anime-songs are difficult, but if you know where to breathe and where to separate phrases, you will be able to sing Japanese songs even better!!
Before the lesson, please let me know the Anime, Manga, or Song you want to practice. We can also use this site.
http://www.anime-manga.jp/index_english.html
Lessons offered by this tutor
Feedback from students
It was a very fun lesson, we talked about manga that we both like, and read some manga together. Aya sensei is very nice and enthusiastic.

いつもとても楽しいレッスンです。 とても話しやすく楽しくレッスンができました。 ありがとうございます。

今回のレッスンはジョジョを見ました、いろいろな口語遣いを勉強しました、ありがとうございました。

Aya先生はいろいろアニメをよくしています。このクラスはアニメが大好き人間にっとで、よく似合います。まだこのクラスを選ぶつもりです