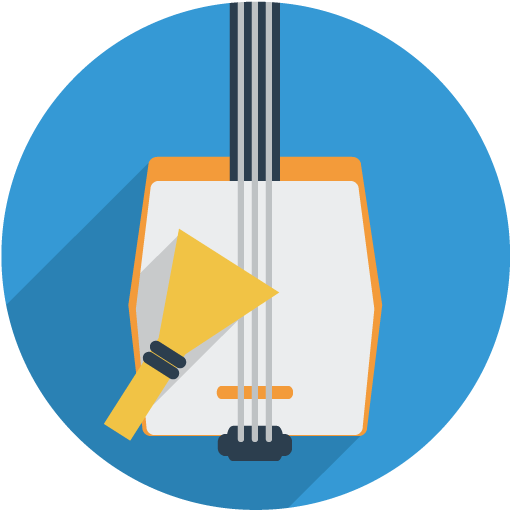 Shamisen
Once you have your shamisen and your tools, let's begin playing! Let's start with "Sakura Sakura"
Please request Before You Begin Learning Shamisen prior to requesting this lesson.
This is a nagauta shamisen class. I do not teach tsugaru, folk songs, etc.
Please choose Before You Being Learning Shamisen so that we can discuss your instrument and the camera positioning. I will then take any requests you may have and try to incorporate them into your lessons. Progress differs from person to person, so I will try to prepare the best lesson for you.


Shamisen for Beginners- We will learn the basics of the shamisen's structure, posture (proper form for performances), tuning, how to hold the bachi (plectrum), how to use the bachi, how to pluck the 3 strings, scales (positions). We will spread these topics over several lessons (ideally 10 to 15). We will also learn how to read basic sheet music. I have original music prepared for beginner students that I will send to you as a PDF file. We will learn according to this sheet music, and you can also practice and review on your own.


We don't necessarily have to play just nagauta. As we progress, we can also try playing children's songs, hauta, or kabuki songs.


Let's try to play with proper timing and tempo.


Shamisen for Intermediate and Advanced- We will practice technique by focusing on playing nagauta. Let's begin with well performed songs. Listening to CD's as a reference can also help you improve.


I can help advanced students with specific songs and high tones, so please let me know what your song request is before the lesson.



*This lesson is conduced only in Japanese.
Material:
Original Material
Lessons offered by this tutor
Feedback from students
Sensei told me everything about shamisen. Se is patient and gentle. Her style is perfect.