TED Talks Lesson (No feedback)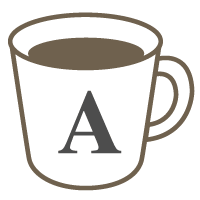 English

Listening

Vocabulary

TED Talks
Learn English through fun and educational TED Talks!
*Effective August 1, 2015 all students who would like lesson feedback must purchase it separately for all lessons (Except "Course Counselling" and trial lessons).

TED Talks are short educational talks given by a variety of people and that cover a wide field of topics. Some of those fields include medicine, science, philosophy, sociology, astronomy, linguistics and much more!

Our lesson will generally follow the following pattern:

Before the lesson:

1.) I will send you a TED Talk clip before our lesson. (Or, if you have a preference, you are free to choose a clip of your choice too!)
2.) Take notes of any grammar, phrases, or vocabulary that you did not understand. Also, it is important to note the times in the video that something appeared unfamiliar to you. (For example, "at 3:08 in the video, there was a word I didn't understand.") You do not need to spend too much time looking up each individual word; we will go over that during the lesson.

During the lesson:

1.) Ask me any vocabulary, phrases, or grammar that was unfamiliar.
2.) I will ask you to summarize the video clip, and explain to me the main points as well.
3.) I will ask you several questions about the content of the TED Talks video clip.
4.) Lastly, we will discuss and dialogue about the content and message of the video.

The order of the lesson is very flexible! Please let me know if you would like to do something more specific or different.


Material:
Other (I will send you a TED Talk video clip or you will request one of your choice)
Lessons offered by this tutor
Feedback from students
Rhys先生のレッスンは、Free Talk Lessonと共に、このTED Talk Lessonが非常に内容が濃くお勧めです。予習をして臨むのですが、その予習自体が勉強になる上、レッスンの中で私が把握したTED Talkの内容を要約してRhys先生に伝えるのですが、私がその場で話した内容を更にRhys先生がメモを取ってくださっていて、的確なフィードバックをいただけるのには驚きました。こんなレッスンができる先生は他にいないと思います。 そして何より人柄が素晴らしいのもRhys先生の良さです。これからも継続したいと思います。

Rhys先生のTED Talkレッスン、二度目の受講。前回は事前に決められたTED Talkの題材動画をそこまで何度も観ておくことができぬままの受講だったので、今回は反省を活かしてとにかく何度も観た。スマホにTEDのアプリをインストールすると、題材動画をダウンロードしてオフラインでも字幕付きで移動中にも観られるのでお勧めです。 レッスン。全体を通して分からなかった表現や語彙について質問にRhys先生が的確に例を挙げて回答してくださる。 一番大変なのは、今回の題材動画についての要約を英語でRhys先生に伝えるところ。何とか終わったところでRhys先生がかなり長いSkypeのTypeを送ってくださった。驚いたことに、私が話した要約をその場でRhys先生がTypeしてくださっていたのだった。これには驚いた。 もちろん、言い間違いも含めてTypeしてくださるので後で何度も振り返ることができる。Rhys先生のレッスンは「プロ意識が高い」ではなく「本物のプロフェッショナルレッスン」だと思います。 また改めて受講しようと思います。とにかく、予習・本番・復習と得られるものが圧倒的に多いレッスンだと思います。お勧めです。

事前にアサインされたTED Talkを観て予習し、本番に臨みます。 恐らく私のレベルに合った難易度の動画を選んでくださっており、予習から結構タフでなかなか聞き取れなかったり知らない単語が頻出したりしますが、レッスン内でそれらをうまく解説して進めてくださる上、要約を英語でRhys先生に説明しようとする中で頭がフル回転で英語脳になっているのが体感できます。 TEDのスピーチ自体も面白いものが多いので、非常に満足度の高いレッスンです。

二度目のTED Talkレッスン。事前に指定された題材が非常に難しいこともあり、ボキャブラリー、フレーズ、リスニングと全ての要素で勉強になりました。そして、事前の準備を補完するRhys先生の完璧なレッスン。ボキャブラリーのちょっとしたニュアンスの違いや、こちらが腑に落ちないことにも真摯に向き合ってくださるので、非常に勉強になります。 Rhys先生はとにかく引き出しが多い方なので、フリートークも良いですが、こうした題材に沿ったレッスンもまた良いので、まだ受講したことがない方は是非。※題材はその方のレベルに合わせてくださると思います。

いつもフリートークをお願いしているRhys先生で、今回はじめてTED Talkを使ったレッスンを受けてみました。 事前に取り上げるエピソードを指定していただき、予習の上で臨みました。中に出て来るVocabularyについてのおさらいだけでなく、内容を要約して伝えたり、感想を述べたりといつも使わない頭脳をフル活用した非常に良い刺激になりました。非常に内容が濃く、お勧めです。 Hi Rhys, thank you for your TED Talk lesson just before. As you told me in the lesson, it was a Baptism by fire for me :). But continuing this type of lesson will improve my English skills and I will book this lesson again.