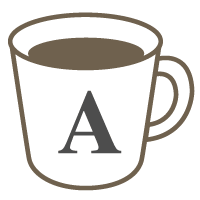 English

Reading

Vocabulary

Speaking
Work with an expert in Literature and Creative Writing reading anything that you like or have a passion for!
This lesson can be catered to any level, all you need is a passion and interest in reading. I have spent my entire life reading books, articles and newspapers of all levels as well as studying a variety of literary at all levels in the UK: from Virginia Wolff to Charles Dickens, Twain to Faulkner, science fiction or non fiction...I love them all! I have also been lucky enough to have worked with famous Literature academics and been lectured by scholars who have written introductions to many classic novels and published their own critically acclaimed novels.

I honestly believe that reading is the best way to improve all aspects of your English. It will assist you greatly in understanding vocabulary and grammar whilst also teaching you of the culture from where the author originates.
I look forward to reading with you!
Lessons offered by this tutor
Feedback from students
少し時間はかかりましたが、小説「動物農場」を読み終わりました。読み始めたころは細かな部分が気になり、読み終えることができるかな?と感じていましたが、ちょっとした先生のアドバイスで随分と楽になりました。もちろん、わからない単語などが急激に減るということはありませんでしたが(笑)一冊の中で同じ単語が繰り返し出てくるため、それなりに語彙数を増やすことはできたと思います。毎回サマライズも求められたことも、良い練習になりました。洋書を読みたいけど、ちょっと…と躊躇している方には、このクラスをお勧めします。

Thank you and look forward to the next lesson:)

今回はReadingにしてみました。3つほど候補の記事を提示いただき、自分で選んだのですが難易度高めで、もっと勉強しなきゃといい意味で刺激になりました。レッスン後の質問にも答えてくださって、親切でフレンドリーな先生です。またお願いします。

George OrwellのAnimal Farmを読み始めました。基本的には事前に読み、先生にsummaryを送り理解度のチェックをしていただきます。レッスンで音読をし、発音も丁寧に指導していただけるのは嬉しいです。自分で読むこともできるかもしれませんが、読むこと、発音、そして新しい単語等を学ぶのに一つの教材を使いこなしたいので先生のヘルプは助かるし、充実感があります。この調子で、まずは一冊目の完走を目指します。

質問には丁寧に、かつ分かりやすく答えてくれます。話し方も、おそらくそれぞれの生徒に合わせながらだと思いますが、速すぎず遅すぎずなので、何よりもストレスになりません。最近は25分のオンラインレッスンが主流になっていますが、Michael先生のレッスンなら50分でも集中して受けられるのではないでしょうか?