Let's practice writing Japanese letters with a pen/pencil! (硬筆)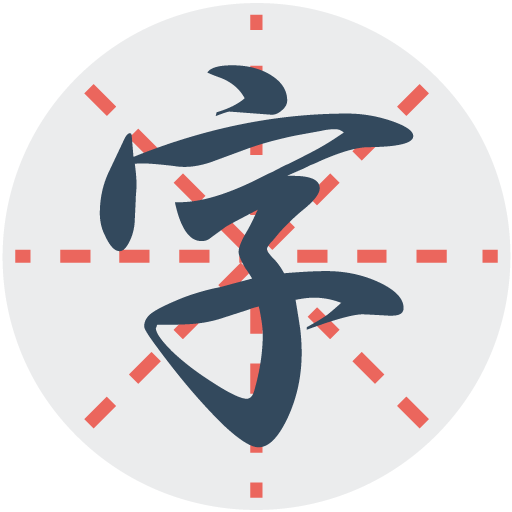 Calligraphy
In this lesson, we'll learn how to draw Japanese letters using a pen or a pencil. (Hirakana, Katakana, and Kanji) We're starting from how to properly hold a pen/pencil for beautiful handwriting!
I will teach you how to draw Japanese letters with a pen or a pencil. (Hirakana,Katakana, Kanji)

First off, I ask you what letters you would like to draw before lesson. Please use "Queestion Time"course in my lesson courses.
You can ask me whatever you would like to know and you would like to learn for 15 minutes for free.

Next, I create role models for you according to your level.

I scan them and send them to you via attached file on Cafetalk.

Please print them out before your lesson.

Please practice letters by yourself and take photos of your works by camera or your smart phone before lesson.

Please send me your works as an attached file before lesson.

On the scheduled day, I will teach you the way how to hold your pen(pencil) on Skype.

How to hold your pen or pencil is very important aspect to draw letters beautifully, so I would like to check it up on Skype.

You will be able to memorize a lot of Japanese letters while you are drawing them beautifully in correct writing order!

Special offer: I will also give you role models of Kanji Proficiency test, Japanese-Language Proficiency Test considering your level.
Material:
Original Material
Lessons offered by this tutor
Feedback from students
字の書き方が雑な、中1の息子が受講しています。先生の前だと、本当に丁寧に、(普段の字から考えたら)信じられないくらいキレイな字を書きます。息子は、「学校で教えてくれないことを教えてくれて楽しい!」と言っています。ありがとうございます。

字の汚い中学1年生の息子が受講しました。先生が事前にくださったお手本に、真剣に取り組んでいました。レッスン当日は、母親の私から見ると、「集中力が切れて、書き方が雑になってきたな^^;」と思いました。でも、先生がすっごく褒めてくださったので、「オレ、ちゃんと書けるんだって!」と、自信をつけていました。この調子で、漢字の美しさが分かる人に育ってくれたらいいな、と思います。

優しく丁寧に的確に教えていただけて、レッスンの間だけでも目に見えて字が上手になりました。 ありがとうございました! 教えていただいたコツを忘れないように練習したいと思います!

自分の字がうまくないので、レッスンを受けてみましたが、丁寧かつ熱心に教えてくださいました。既存のものだけでなく必要に応じてその場で必要な字を書いて見せてくれるなど、とてもありがたかったです。模範となる字をよく見て練習をしていきたいと思います。ありがとうございました。