(30 min) Dictation and Pronunciation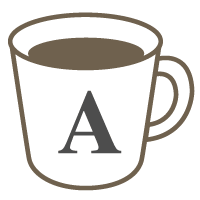 English

Pronunciation

Method Oriented
Repeating
Practice your listening skills (dictation) and pronunciation with fun activities like tongue twisters, word games and more!
In this lesson, we will do dictation, read aloud, repetition and spell check. Also, we will learn basic IPA (international phonetic alphabet) as a base for learning pronunciation.

We will do some fun activities like tongue twisters, word association games, and more!
Material:
Original Material
This tutor is currently on leave or vacation.
Lesson requests can be made after Oct 24, 2018.
Lessons offered by this tutor
Feedback from students
Dani is kind and a professional teacher! She speaks clearly and explains about her lesson thoroughly. Her follow-up is also helpful.

This lesson is followed by a textbook. Her lesson is very organized. She doesn't waste any time. She sends feedback by file, and it helps to study after the lesson. She explains small details with examples, so easy to understand.

I took the 30min pronunciation course. It was fun and Dani explained so many things for me to understand well. She gave me an assessment document afterwards. It is a good material to review my lesson and practice what I learnt. I recommend her lesson to English learners who are intermediate to advanced level.

発音について意識するために必要なことを教えてくれる、きっかけとなる非常によい授業です。ぜひまた受けたいと思いました。

Her class is always organized. She gave me pronunciation advice where I should put my tongue or how I should make sounds. I am thinking to ask her to teach me the English rhythm.