Extended Free Talk in English (No feedback)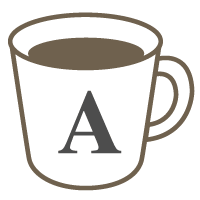 English

Good for beginners

Listening

Speaking
Let's free talk about anything~
*I do not provide feedback for this lesson (including trials); students who would like feedback should purchase it separately.*

A 50 minute free talk about anything! We can talk about hobbies, movies, music, anime, culture, language, travel or anything you would like!
Lessons offered by this tutor
Feedback from students
最近ほとんど英語は使っていなかったので会話が弾むかどうか心配していましたが、杞憂に終わりました。先月からリスニングの勉強ということで聞き役に回ることを宣言していましたので、久しぶりにたっぷりネイティブの英語に浸れました。休暇明けでまだ本調子ではない先生にたくさん喋らせてしまい申し訳なかったですが、先生は変わらずプロフェッショナルでした。いつもの優しい笑顔でジョークを交えて楽しいお話を聞かせてくださいました。体調がよくなく英語がスムーズに口から出てこない中でも、全く苦にならず長い時間を過ごせたのはリース先生だからだと思いました。

新聞記事でわからない箇所があったので事前に質問を送りました。予約時からこちらの都合でテキストチャットのみとお願いしていました。このようなリクエストにも快く応じて下さいました。声が聞こえず先生の表情も読めないですが、チャットボックスに記録として残りますし通常のレッスンにはないよさもありました。

Rhys is always well-prepared,and at the same time, very flexible.Today we talked about the anime we both had watched online and some more. He also answered my questions I had sent to him before the lesson. Sometimes I'm afraid the lesson time is too long especially when I'm under the weather or I have nothing special to talk to.However, strangely enough, I lost track of time and find myself feeling the time is too short.We often talk about current topics.His remarks sound cogent to me. He is a very good listener and he keeps the conversational ball rolling with his unpretentious,down-to-earth, and empathetic personal qualities.

質問タイムにさせて頂きました。事前に資料を送ったのですがわかりにくくて先生が混乱してしまったかもしれません。それでも私が分かるように熱心に教えてくださいました。講師として英語を教えて頂くだけでなく、同じ語学学習者として共通の話題があるので、質問と回答だけに留まらず話が発展して面白いですし、頼りにしています。

Rhys is so friendly and thoughtful that I enjoyed his lesson a lot:) If there was some words I don't know, he explained them carefully and sent to me on skype. Although I was a bit nervous because it was my 1st English lesson on Cafe Talk, but he asked me some questions based on my introduction and that made me feel relax soon. Thank you very much!