Extended Free Talk in English (No feedback)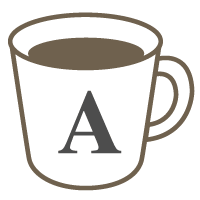 English

Good for beginners

Listening

Speaking
Let's free talk about anything~
*I do not provide feedback for this lesson (including trials); students who would like feedback should purchase it separately.*

A 50 minute free talk about anything! We can talk about hobbies, movies, music, anime, culture, language, travel or anything you would like!
Lessons offered by this tutor
Feedback from students
久しぶりでしたが、変わらぬ丁寧な対応で楽しく英会話を練習出来ました!信頼できる講師の1人です。 It's been a while, but he's eager and fun as always:) One of the best, reliable tutors i would love to talk!

昨夜たまたまリース先生がスカイプでオンラインだったので、24時間をとっくに切っていたのですがメッセージを送り急遽レッスンの予約をしました。 快くレッスンをしてもらい私の要望にも応えてくれました。普段は余裕をもって予約を入れるのですが、どうしても知りたいことがあり自分としても異例の形でのレッスンでしたが、丁寧に対応してもらえて感謝しています。また分からなかったことがクリアになりすっきりしました。 わからない部分を説明するにもうまく英語で伝えられないことがありもどかしいのですが、そのあたりも汲み取ってくれて嬉しかったです。

とても話しやすい先生です。初めての授業も緊張せずに臨むことができました。こちらの質問にも一つ一つ丁寧に答えていただけますし,きちんと下調べなどもされます。リース先生の体調がすぐれない時にレッスンを数回受けることになってしまい申し訳なかったのですが,頑張ってくださいました。嬉しかったです!

He is such a wonderful tutor but also a great person. It's always fun and rewarding to work with him. Thank you, Rhys!

Thanks for free talking with me in English. I think it's very hard to instruct English with small age children, so it's good idea to use many instrument like character of anime so on. Take it easy !