Learn English with BBC News (No feedback)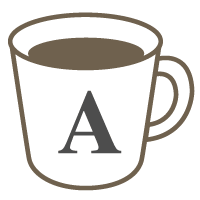 English

Listening

Reading
News/Current Affairs
Learn English through the BBC's online newspaper or online videos
*I do not provide feedback for this lesson (including trials); students who would like feedback should purchase it separately.*

This lesson is for advanced students who would like to improve their English through reading/watching the news.

**This lesson has two choices; please select one when you make the request. If you do not clearly indicate your preferred lesson type, I will send an article from BBC's online newspaper by default.**

Option 1: BBC's online newspaper

I will send you an article from BBC's online newspaper before our lesson. Please read it over and make notes of any difficult vocabulary or grammar. Then, on the day of the lesson, we will read the article together and go over any problem areas. Lastly, we will finish with a discussion of the text.

Option 2: Short clips from BBC's Youtube page

I will send you short clips one by one from BBC's Youtube page. (Note: I will NOT send them beforehand. But rather when we have the lesson.) I will have you watch the short news clip once or twice. Then, you will summarize the clip for me and answer some questions. Lastly, we will go over vocabulary and discuss the content of the news clip.


Material:
Other (Content from BBC's Youtube page and online newspaper)
Lessons offered by this tutor
Feedback from students
I haven't taken this lesson for a while since I didn't feel like checking out the foreign news websites,which headlines have been mainly COVID-19 related.News from Japanese news programs bring me down enough everyday.However,when I watched a police officer kneeing on Mr.George Floyd's neck and also watched the footages of riots and lootings caused by the death of Mr. George Floyd,I was totally shocked and couldn't help but book this lesson. I usually find an article by myself and send it to Rhys beforehand.This time I asked him to choose a proper one. I had already wathced some ABC and NBC news videos and listened to a few podcasts to get a big picture view of the issue.Rhys is Canadian, and I'm Japanese living in Japan.Therefore, we are both outsiders on this matter. That said,now people get together for demonstrations now in Canada where there's also racial problems.So I wanted to hear about the situation and his take.It's a very delicate topic and he's always mindful of his remarks,so I'm not sure how much Rhys was open about his thoughts and my questions. Still he never dodged my questions.He helped my organize and express my thoughts in English as usual. I often neglect to cross the t's and dot the i's.He sensed what I wanted to say,and rephrased or corrected my half-baked sentences. I really appreciate his help,generosity,and patience.

コロナウイルスのニュースで始まりコロナウイルスのニュースで終わるような日々が続いているので、何か関係のない楽しい記事を捜したかったのですが、どのサイトもメインはこのニュース。結局はカナダ政府の国民への要請に関する記事を選びました。初めにお互いの状況も含めたフリートークをして、気づけば記事を読む時間が半分になっていました。それでも自分で日本国内外のニュースを読んだりポッドキャストで聞いた内容が、実際にカナダにお住いの先生に状況を尋ねることでぼんやりとしていたことがクリアになりました。先生と会話することでこのコロナウイルス感染拡大のニュースで頻繁に使われる単語が頭に残ります。日本語を使わず「ロックダウン」「クラスター」「オーバーシューティング」を多用することに外国語を学んでいからこそ違和感があるのですが、この3つについても実際に使われているかお聞きすることができました。このようなニュースならではの単語の同義語も教えてくださいました。伝える難しさはあり間違いもしているものの先生の誠実な人柄で英語で話しているというストレスが全くなく、あっと言う間に終わりの時間になってしまいました。Another fun and fruitful lesson with Rhys! I don't think we are both chatterboxes, but before we ( at least I) know it, time always flies. I learned vocanulary and the situation in Canada at the same time by reading the article. I'm always grateful for his dedication, condor and empathy.

私の都合でレッスン時間の変更をお願いした結果いつもと違い1コマのみのレッスンになったので、用意して送っていたカナダのパイプライン計画についての記事を読むのはやめて先生に最新情報をお聞きしました。こちらの近況や無視できない新型コロナウイルスや先生の語学学習の様子などについてもお話しました。ただ、最近ずっとカメラがフリーズしたり音声が途切れたりすることが続いています。今日も先生はおそらく私の言ったことを口にされた以上に聞き取れなかったと思います。私も同様でした。そういう意味で消化不良の50分でしたが、キャンセルすることなくお話ができて良かったです。Under the condition of bad connection, Rhys showed his composure, patience, and sympathy with his usual affable smile throughout the lesson.

今年初めてということで、時間をたっぷりとって質問に続いて事前に送った記事を音読して意味の確認をしました。Megxitともいわれるハリー王子とメーガン妃の王室離脱に関するものです。公共放送のオピニオン記事で皮肉まじりで私には単語だけでなく難しい表現もあり、エンタメサイトの記事にしておけばよかったと少し後悔しました。先生は記事を読む前のスモールトークでも私の発音や文法の間違いをチャットボックスにタイプしていて、話し終わってから直してくださいました。記事に関しても音読したあとに発音をいくつか直して頂きました(後で復習するのに助かります)。それから理解できなかった箇所をワードに貼り付けておいたので、それをシェアして質問させて頂きました。自分1人で読もうと思ったら難解で途中で投げ出してしまったと思いますが、先生が言い換えてくださったことで理解することができました。 It's Always Pleasant to talk with Rhys. He is amiable,tolerant,conscientious and flexible, which are his immutable traits as a tutor no matter what the circumstances.

Thank you very much. It was a great lesson with a great teacher. The teacher is a great listener and his advice is appropriate. Students will have benefits from lesson for sure. He will guide students in a kind way.