Free Talk in English (No feedback)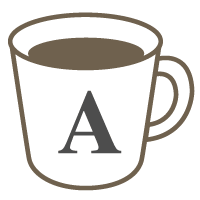 English

Good for beginners

Listening

Speaking
Let's enjoy having a fun free talk in English♪
*I do not provide feedback for this lesson; students who would like feedback should purchase it separately.*

A 25 minute free talk in English~
We can talk about anything; music, langauge, movies, culture, anime or whatever you would like!
For students of any level.
Looking forward to talking with you!

Lessons offered by this tutor
Feedback from students
私のつたない英語を真摯に聞いたり、また私がしゃべりやすいように話をうながしてくれてありがたかったです。改善点のフィードバックも画面にシェアして下さったので大変わかりやすく得るものが多かったです。

急なリクエストを快く受け入れて下さいました。疑問に思っていることを質問させて頂いたり、映画の話をしたりしました。 いつも変わらぬ物腰でいて下さるので、リラックスして話ができます。

Thanks for enjoyable talking always. It's an interesting public language different in each area of your country behind history event by French and Britain. It's important to keep the same nation patriotism in the same country.

先生の英語は聞き取りやすい!そして私のくだらない話題も(笑)真摯に聞いてくださいます。そして意味不明の日本語、まだご存じない日本のニュースを話題にした時もすぐさまネットで調べて納得してくださいます。やはり先生は"The King of Cafetalk"だと私は思う…

I always enjoy his lessons. He has lots of knowledge, and lessons are meaningful and efficient. I really like his lessons.