Free Talk in English (No feedback)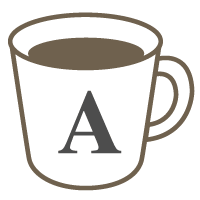 English

Good for beginners

Listening

Speaking
Let's enjoy having a fun free talk in English♪
*I do not provide feedback for this lesson; students who would like feedback should purchase it separately.*

A 25 minute free talk in English~
We can talk about anything; music, langauge, movies, culture, anime or whatever you would like!
For students of any level.
Looking forward to talking with you!

Lessons offered by this tutor
Feedback from students
予定していた文法事項をきっちり終わらせることができた上に、ドラマのセリフや歌詞で見つけた冠詞の用法など私のアトランダムな質問にも答えて頂きました。その他にもあれこれお喋りしてたくさん笑いました。充実したとても楽しい時間でした。

My son has tried some other teachers, but he like teacher Rhys. He is soft, kind and never irritated. He is always calm. We are very satisfied his lesson.

レッスンの最初のフリートークは今や嫌でも新型コロナウイルスの話になってしまいます。住んでいる県での新たな感染経路についてお話をしました。 昨日志村けんさんが亡くなった話をしましたが、先生は志村さんが出た番組の動画などをいくつも見たことがあるそうで、私も北米やイギリスの番組の動画を見て色々なフレーズを拾ったりしますが先生も同じように日本語を勉強されたことがわかりました。トルドー首相が国民に向けて開いた会見の一部を見たのでわが国の首相の会見と比べての感想もお伝えしましたが、その流れで動画を紹介してくださいました。日本にいながらにして自分では見つけられないニュースに先生を通して触れることができて楽しいです。

Rhys is a very good listener which is the best quality of a tutor. And he also asks good questions to make lesson go smoothly.

読んでいた本で理解できなかった文章やドラマのセリフについて質問をさせて頂きました。例を挙げながらドラマで使われていたイディオムの解説を聞けてたの、そのシーンと共に記憶に残ると思います。いつも質問攻めにして申し訳ないですが、先生は笑顔でベストを尽くしてくださいます。 カナダでのコロナウイルスの感染拡大について伺ったり、私の日々の備えやオリンピック開催に関するJOCや政府の見解について話したり、私が試しに作ってみたハンカチや手ぬぐいを使った縫わないマスクなどをお見せしました。音声やカメラのトラブルにも負けず楽しい時間を過ごせました。