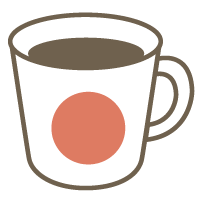 Japanese

Good for beginners

Pronunciation

Grammar

Listening
にほんごで かいわを しましょう!
25ふんの じゅぎょうが 10かい できます!

にほんごで じゆうに かいわを しましょう!
きょうのできごと
しゅみのはなし
かぞくのこと
しょうらいのゆめ
しごとのこと
にがてなこと
あなたのことを
にほんごで はなしてみましょう!
ゆっくり すこしずつ
にほんごの レベルを あげていきましょう★
Lesson Pack Details:
This is a 10-lesson pack. You will be issued 10 free coupons when your first lesson is confirmed by the tutor so you can request the remaining lessons. Please note that all requests related to this pack must be taken within 60 days of the confirmation date.
Lessons offered by this tutor
Feedback from students
Great lesson today. Look forward to our next lesson.

Another excellent and fun lesson!

I enjoyed todays lesson. Misaki is very friendly and helpful

Interesting lesson today. I sent Misaki Sensei some pictures and we discussed them in detail. We also talk about general topics.

Great lesson today and we discussed a lot of topics including a lot of current affairs.