Proofreading Lesson #3 (Up to 1200 words!)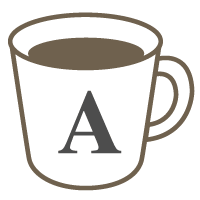 English

Test Prep

Grammar

Vocabulary

Speaking
I will proofread any written English! For example, diaries, emails, blogs, journals, exam preparation, research papers, presentations, office documents, etc. Anything is okay! Communication through email. -- No Skype meeting.
Dear Cafetalk Community,

This lesson provides proofreading and correction services for any kind of English writing. No matter what the content or purpose is for your writing in English, I will be happy to provide my services.
[I will:]



Proofread your English writing

--> correct all grammatical, spelling, and punctuation errors.



Suggest better ways

--> to express certain phrases or sentences to make your writing sound more natural.


Make your writing better overall --> I assure you that I can improve your English writing once I proofread your work.


[Any kind of writing is accepted:]


English Speech Contests


presentations


videos


journal/diary entries


homework


emails - work and personal


office documents


research/scholarly papers


correspondence of any kind


Eiken, TOEFL, and other exam preparation


University and International School applications


[1200-word limit for 2800 points]
This lesson has a 1200-word limit for 2800 points.
Please calculate the length of your writing accordingly. Or you can email me your writing and I can give you an estimate before I proofread your work. If you would like an estimate, please ask me in advance. Thank you!
[Prompt and efficient service:]
I will get your writing proofed and sent back to you within
48 hours
(2 days maximum). If you need your writing back sooner, please let me know and I will do my best to accommodate your rush request. (I will accommodate your rush order as long as I don't have any other lessons and obligations that's already scheduled ahead of you.)
[No Skype:]
This lesson is conducted using asynchronous communication. We will communicate by email via the Cafetalk website. There is no Skype session. You can send your writing with your "Lesson Request," and I will respond with a confirmation of receipt.
If you have any questions, please feel free to email me. I look forward to being of service to help you improve your English writing skills.
Why not check your English to see if your writing is grammatically correct and make it be better?
Thank you for reading the description of this lesson. I appreciate your time and consideration.
See you soon!


Warmest regards,
Lady Ayame
(Patricia Ayame Thomson)
Lessons offered by this tutor