French questions session (SUITED FOR ALL LEVELS)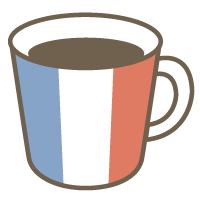 French

Grammar

Vocabulary

Speaking

Writing
If you have any specific questions about French language, i will give you all the explanations you need !
This course, it's you who make it ! If you have questions you don't find the answer (about grammar, vocabulary etc.), i will use the time we will spend together to answer it.

Please, when booking this lesson, ask me your questions in advance so that i could give you a proper answer during the session !

You can get shorter or longer lessons by sending me a message. Generally, 30-minute lessons are available through instant requests.

I am looking forward to your questions !
Lessons offered by this tutor
Feedback from students
あっという間のレッスンでした。事前にオリジナルテキストを作っていてくださいました。 ほぼほぼフランス語だけでレッスンが進みます。分からないところは、英語と日本語で説明してくださいますが、フランス語だけでレッスンすることをオススメします。

日本語がとても上手、かつ日本人のような丁寧さと謙虚さがある先生なので、日本人としては安心して授業を受けられます。授業の準備やその後のことについても考えてくださってるので、数回レッスンを受けると自分にぴったりはまる感じになりそう。声も発音もいいので、聞き惚れる1時間でした。またよろしくお願いいたします。