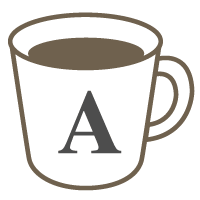 English

Good for beginners

Grammar

Vocabulary

Speaking
(Beginner ~ Advanced) English conversation. The student can choose topics, or try Judy's fun topics.
Lesson goals:
Enjoy English conversation
Speak smoothly about various topics
Learn vocabulary
Before the lesson:
No preparation
During the lesson:
We can have a conversation like friends.
Or Judy can introduce fun topics on a slideshow.
YOU speak a lot and Judy speaks a little.
Judy writes down new vocabulary and corrections in the chat box.
Judy asks questions so YOU can speak deeply about the topic.
After the lesson:
Judy sends feedback
Lessons offered by this tutor
Feedback from students
とても親切に教えてくれました。ありがとうございました。

Judyは穏やかで聞き上手で安心して話せるのは勿論のこと、チャットボックスで正しいセンテンスを教えてくれます!わからない単語、ニュアンスの違いの説明も上手です。

初めて受講しました!文法すらあやふやでちゃんと話せない私の英語も優しくフォローし聞いてくださいました。 トピック用意してくださっているので初級レベルの方にもオススメです(^^)

優しくて話しやすい先生で、フリートークは私自身がアドリブが利かないので苦手なのですが、先生がお話を盛り上げてくださったので楽しく会話できました。私はライティングに英語学習の重きを置いてるので、先生もライティングがお好きと聞いて嬉しかったです。フリートークとレッスン後のライティング、添削が一緒なのは本当にお得なレッスンだと思います!

質問に答えていくかたちで、とても話しやすい雰囲気でレッスンが出来ます。英作文の課題は、語彙や英文を組み立てるためにとても有益だと思います。今回も楽しく受講できました。ありがとうございました。