English-Japanese Chat/Language Exchange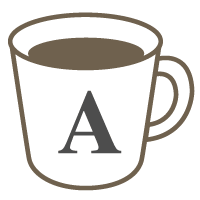 English

Pronunciation

Idioms

Grammar

Listening
Chat in English (20 min) and then Japanese (20 min) while exchanging languages!
We will chat in English for the first 20 minutes, and I will teach you vocabulary, correct your grammar and pronunciation.
For the last 20 minutes, we will chat in Japanese, and you will correct my grammar and teach vocabulary.


Lessons offered by this tutor
Feedback from students
とても感じの良い先生です。日本語の勉強中のようで、語学を学ぶ人の気持ちをリアルタイムで解ってくれているので、安心してレッスンが受けられますよ。

languageexchangeが初めてで緊張しましたが、先生が丁寧に教えてくださってとても楽しくレッスンを受けることができました。先生からチャットボックスにタイプしていただいたり、逆にこちらが先生の日本語の間違いを直してタイプしたりという経験は初めてで、貴重な体験をしたなと思いました。ぜひまた受講したいです。

このレッスンは日本語と英語を交えて学ぶことができるので、初心者の方にもオススメだと思います。カジュアルな英語もたくさん習得できるチャンスです。

It was a very fun lesson. Her English is very beautiful. She also speaks Japanese. I think she is an ardent learner of Japanese. This kind of lesson is so reciprocal for English learners and Japanese learners. Thank you so much, teacher Ashley!

She is very nice and kind lady.