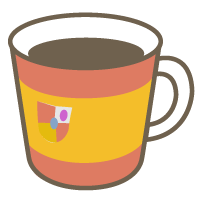 Spanish

Pronunciation

Method Oriented
Phonics

Speaking
A party of sounds: vowels and consonants; consonants and vowels
Pronunciation is a very important language feature that many students who speak a foreign language struggle with. There's no need! with simple exercises and fun activities, you can improve your pronunciation and feel more confident in speaking Spanish. This lesson pack offers 8 40-minute sessions to practice the most difficult sounds in Spanish and also offers clear explanations of how those sounds are produced. This pack is recommended for intermediate and advanced students.
Let me help you sound better !
Material:
Original Material
Lesson Pack Details:
This is a 8-lesson pack. You will be issued 8 free coupons when your first lesson is confirmed by the tutor so you can request the remaining lessons. Please note that all requests related to this pack must be taken within 30 days of the confirmation date.
Lessons offered by this tutor
Feedback from students
発音の授業をしてもらった。 この先生の話し方と説明が分かりやすく、英語での質疑応答も可能なため、オススメ。 Hasta Luego