THE FRENCH DICTATION ! How to improve your French as French school students.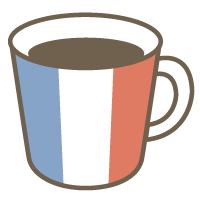 French

Method Oriented
Dictation

Idioms

Grammar
A TOUGH exercise for powerful results ! Not recommended for beginners !
The French dictation...

When i was at school i went through this exercice a lot of time and it allowed me to acquire a solid grammar and spelling. Knowing that this is a difficult exercise for beginners, I recommend it for people with intermediate or advanced level.
What I propose to you is to work
on your grammar and your spelling
by writing
a text that I will dictate
. I will repeat the text
3 times
:


First, a slow reading without pause to read the text


Secondly, a reading with pauses to give you the time to write


And a final quick reading so that you check nothing is missing.


Then I will correct your mistakes and explain the meaning of the words that you would not have necessarily understood. Dictation is a demanding exercise but it can allow you to make a big leap in your learning.

You can get shorter or longer lessons by sending me a message. Generally, 30-minute lessons are available through instant requests.
Lessons offered by this tutor
Feedback from students
初めてのレッスンでしたが、気軽な雰囲気でリラックスして受講することができました。個人的にはディクテのレッスンを受けられる機会があまりないので、とても有難いです。ディクテでは聞き取り、書き取りの力を試されるのと同時に語彙や表現を学ぶこともできて、とても有用だな…と改めて感じました(こうした力を試めしたい、身につけたい方にはお勧めです)。 先生にはレッスン前にレベルに合わせてテキストを選んでいただき、またレッスン中は質問にも丁寧に答えていただき感謝!です。たくさんの語彙を教えてもらったのでそれを使いこなせるようにしっかり復習したいと思います。