20 USEFUL WORDS and EXPRESSIONS to learn IMMEDIATELY !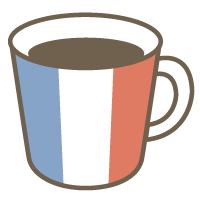 French

Method Oriented
Repeating
Shadowing

Idioms
Say goodbye to the lack of vocabulary with my secret method... Suited for all levels.
The major difficulty for language learners is the
lack of vocabulary
.
Learning words is to understand their meaning and how to use them in a sentence. It is to be able to represent what they mean in one's mind.
To work on your vocabulary, I will use a simple method: the method of associations.

I'll show you a word of vocabulary and then an image or make you listen to a sound that will allow you to guess its meaning.

Then I will ask you to use the word in one or more sentences so that you can understand all the potential uses of this word. The goal is that you learn French as if you were a child, that is, intuitively.


You can get shorter or longer lessons by sending me a message. Generally, 30-minute lessons are available through instant requests.
Lessons offered by this tutor
Feedback from students
I am going to travel to France with my family soon, and would like to learn some basic but useful expression in a short time for this trip. This lesson was exactly what I am expected. Florent is a very friendly teacher with lots of patience. He taught me many interesting phrases, which I can use immediadely, and that allows me to ask or to answer some easy questions in French right now. I am glad that I chose this lesson as a new start to learn French. Thanks for the help, Florent! Merci beaucoup!!! Bonne année!!!

はじめてのレッスンでした。フランス語初心者ですが、私の知っている単語を使って、自己紹介の文章をたくさん作っていただきました。すぐにでも使えそうなフレーズで助かります。日本語と英語とフランス語を駆使して、はじめから終わりまで丁寧に一生懸命教えてくださいます。またお願いしたいと思います。

とても沢山のことを教えていただき、熱心な良い先生です。 またお願いします。

とても穏やかな先生で、丁寧に授業が進行していきました。 事前に送ったリクエストの内容も取り入れたレッスンになり、為になったと思います。 多くの語彙を確認でき、充実した60分間でした。 きちんと復習しておきます。 ありがとうございました。

テキストで使うのとは、まったく違う「日常のフランス語の表現」をたくさんおしえていただきました。面白かったです。「これどういう意味だと思いますか?」と尋ねられて、無理やりフランス語で「意味を作ってしまう」のも、なんだか楽しい仏語会話の練習にもなりました。すべてフランス語ですが、とても説明が上手な先生です。先にレベルを聞いてくださいますので、どのレベルの方にもすぐ対応してくださると思います。ありがとうございました。