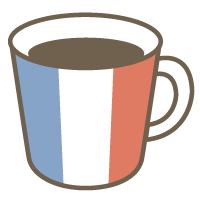 French

Good for beginners

Pronunciation

Method Oriented
Repeating
Your French pronunciation is catastrophic? Well, i'm here to make you pronounce French words (almost) like a native !
This course is for you if:


you have difficulty pronouncing French words


your pronunciation prevents others from understanding you clearly


you are afraid of speaking French because of your pronunciation


We will work on your pronunciation through exercises where I articulate the words and pronounce them slowly to allow you to reproduce fluently the sounds of the French language. I will also give you some tips to pronounce the words accurately and record my voice so that you can then exercise by yourself after the lesson.

You can get shorter or longer lessons by sending me a message. Generally, 30-minute lessons are available through instant requests.
Lessons offered by this tutor